Nov 6 2007 9:19AM GMT

Profile: B00M3R

Ok let's get started with WinRoute. You have some background info and hopefully now you have the tool.
To run – open the command prompt, CD to the bin folder and run winroute.

Once open we need to specify an Exchange server from which you want to load the routing table. In my demo below I have chosen a local Exchange master. You can also load a saved routing table (winroute file) if you have one. The idea apparently from Microsoft of saving a winroute file is you can post to them if you want them to diagnose a routing issue.
You can see once WinRoute is operational you have two choices. New Server Query or Open WinRoute File. Let's do a new server query.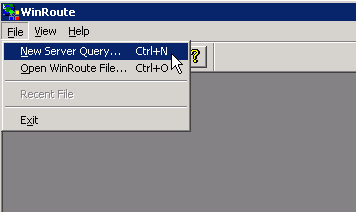 The new server option asks for the server you want to use. Type in your server and click OK.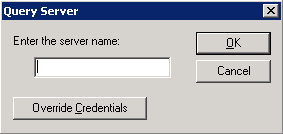 Finally we are in WinRoute.
You will see three window panes. In the tree view section you can see graphical information about your Exchange organisation. One below into the address space area. This is all the address spaces known by this server and the costs, restrictions if any, source routing groups and administrative groups.
The raw data you see at the very bottom contains routing information that Exchange uses, it's really only for informational purposes and administrators who understand the real guts of Exchange.
From here browse around and check out what's where and going on. You can see status information that's interesting and will help you get your head around your Exchange set up.
If you want to know the number of routing groups, servers, connectors and much more, click actions – Get statistics.
I hope this brief intro has been useful and interesting for you. For more information on WinRoute check out this Microsoft link.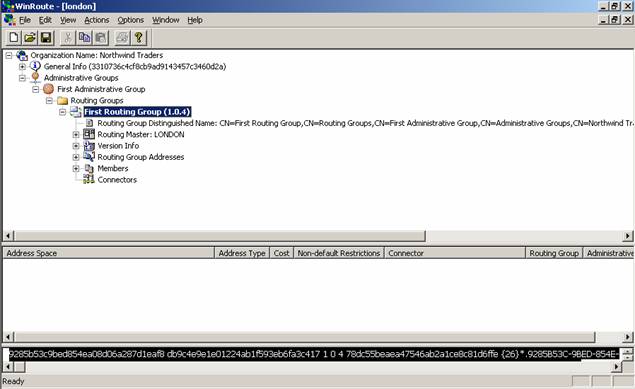 Use Scenarios
Issue E-mail messages are misrouted.
Possible solutions Look at the final connector in the expected path. Does it have any restrictions?
Look at the address space pane. Is there a more specific connector whose address space matches the recipient e-mail domain?
Issue Changes to objects in a routing group are not acknowledged by the master.
Possible solutions Verify who the master is in the Exchange System Manager. Query that server with WinRoute. Look at the member's information list. Is the master or any other server disconnected?
Does the major version increment after adding or changing a connector?
Issue Routing groups are not found in the Directory Service.
Possible solutions For information, see Microsoft Knowledge Base article 330279, "Deleted routing groups are listed in the WinRoute tool; fix requires Exchange 2000 SP3."
This issue can be caused by bad objects that are stuck in the routing memory of all Exchange servers in the organization. This can be caused by deleted a routing group or routing group connector. The only way to flush is by restarting all servers.
Install the Exchange 2000 Server post-Service Pack 3 rollup described in Knowledge Base article 813840, "XGEN: March 2003 Exchange 2000 Server Post-Service Pack 3 Rollup." After applying the post-Service Pack 3 rollup, shut down all Exchange Server services simultaneously across the organization to remove the routes.
Run Regsvr32 /u xlsasink.dll in your exchsrv\bin directory for every inbound and outbound bridgehead, and stop the MTA on every inbound and outbound X.400 bridgehead. If the size of the routing groups is small, from two to four computers, and there are multiple bridgeheads, the easiest method is to run Regsvr32 /u xlsasink.dll on each computer.