Jun 17 2008 7:44PM GMT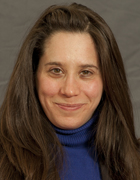 Profile: Lauren Horwitz
Zenoss Inc., an Annapolis., Md.-based software company, has launched a new version of its open source networking monitoring and management tool at the fourth annual Red Hat Summit.
According to Zenoss, CEO Bill Karpovich, Zenoss Enterprise 2.2 is an open source cross-platform monitoring tool for networks, servers and applications. The 3-year-old company introduced its first free version in 2006, followed by an enterprise version with support and certification in 2007. The basic application performs configuration modeling, performance management and event management, including alerts and reporting.
With more than 4,000 users, he said, Zenoss is currently the most downloaded open source product and is created by SourceForge.
The new Zenoss Enterprise 2.2 version has a distributed architecture, making it much faster to deploy remotely over large networks. Previously, administrators had to configure the application manually on each remote collector that in turn controls many servers or network devices. Now, however, Zenoss Enterprise can be delivered to controllers automatically, Karpovich said.
In addition, Enterprise 2.2 includes an application program interface called WMI or Windows Management Instrumentation that enables Zenoss to monitor Windows servers as well as Linux machines, he said.
The new version also offers high availability and includes a series of new reports for turnkey monitoring, he said.
Zenoss Enterprise's competitive differentiator is its power, affordable price, easy deployment and flexibility, Karpovich said. It runs on Red Hat Enterprise Linux, Novell SUSE Linux Enterprise, Ubuntu and as a virtual appliance inside VMware.
To date, Zenoss Enterprise has more than 100 paying subscribers. The cost for support ranges from $100 to $140 per managed resource per year, depending on the service level.