Jun 17 2008 5:35PM GMT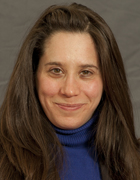 Profile: Lauren Horwitz
This week, New York-based Xandros Inc., which specializes in cross-platform systems management tools, will debut Bridgeways for Red Hat at the fourth annual Red Hat Summit.
The new server is a dual-purpose management console that enables administrators to monitor Red Hat and Windows machines from a single server running either OS. And since the server has a Windows interface, no Linux experience is required.
Adapted to Red Hat Enterprise Linux from the Xandros Server, Bridgeways for Red Hat configures the servers, establishes the workflow and helps prevent problems, according to CEO Andreas Typaldos. It works with physical or virtual servers and can be managed remotely from any Red Hat server or Windows desktop running XP or Vista.
Known for its interoperability tools, Xandros was recently tapped to create management packs to enable open source applications like Apache Web server and MySQL database to work with Microsoft's System Center.
Both projects are based on filling the same skill gap by enabling Windows administrators to work with Linux machines without additional training, Typaldos said.
The first three Bridgeways Packs for Red Hat are free; the cost for each additional pack is $449, with annual renewals of an additional 20% of the initial purchase price.
A Bridgeways for Novell SUSE Enterprise Linux is planned in the future, he said.
Bridgeways for Red Hat will be available in July or August.