Dec 17 2007 3:55PM GMT

Profile: ITKE
One of our editors at SearchDataCenter.com created a Google map of international data centers to go with a story, but he was kind of "cold" to Linux: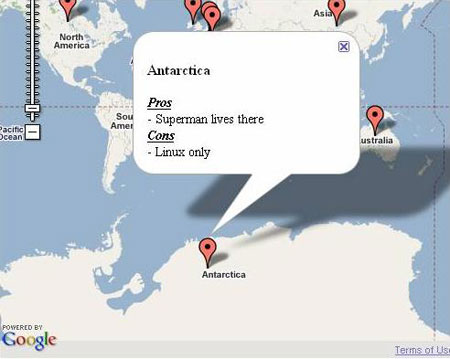 So, we thought we'd ask some of our Linux experts for their opinions on the international data centers. Here's what they had to say:
France
Pros: Central location, strong infrastructure
Cons: The French
Brazil
Pros: Cheap land, cheap labor
Cons: Casual Fridays = mankinis
Canada
Pros: Low energy costs, cooler temperatures
Cons: Data center actually a zamboni. Still runs better than a Vista desktop.
 If you want to put in your two cents, email me.