---
July 16, 2008 6:47 PM
Novell Inc. may be a distant No. 2 to Raleigh, N.C.-based Red Hat. Inc. in sales of its open source operating system. But that doesn't daunt Justin Steinman, Novell's director of product marketing, Linux and Open Platform Solutions.
In an informal chat over lunch at the Naked Fish around the corner from Novell headquarters in Waltham, Ma., Steinman said his landing at Novell four years ago, right out of MIT's Sloan School of Management, was great timing ahead of the current growth curve and a great opportunity to be part of Roger Levy's management team. (Levy is senior vice president, general manager, Open Platform Solutions.)
Growth is the story with Novell's SUSE Linux Enterprise, with billings climbing 200 percent last year, due to $156 million in sales of Microsoft SUSE certificates during the past six quarters, plus organic growth in SUSE's core customer base, Steinman said. SUSE added 4,700 new customers last year, which collectively are an "arrowhead for growth," helping to boost new business orders by 69% in the first quarter of 2008 and 38% in the second, he said. Novell's status as a preferred partner to Microsoft and SAP might sway some prospects into the customer column as well, he said.
"But Microsoft (which committed to selling $240 million in SUSE certificates as part of its 2006 agreement with Novell), is less and less a part of our Linux business because the core [customer base]is growing," he said. "I'm very bullish on Novell."
The economics of open source are "very compelling," and businesses like having the control that comes with access to the source code, he added.
Steinman wasn't divulging any secrets over lunch but he did say hat Platespin, which was acquired earlier this year, should be fully integrated into SUSE by Nov. 1 and that SUSE 11 is on track for release in the first half of next year.
Novell also is busy completing work on open-source translators for Microsoft's System Center, he added, including systems management, document format, accessibility for the disabled, directory and identity, virtualization and the Moonlight open source version of Microsoft's Silverlight web browser plug-in.
With customers like Wal-Mart, Southwest Airlines and German Air Traffic Control, Novell is proving that Linux is ready for mission-critical workloads, he added. At the same time, Novell SUSE is reaching out to small- and medium-sized businesses with its JeOS (Just Enough Operating System) mini-operating system appliance for building applications because it enables ISV's to serve that market, he said. JeOS is downloadale in beta. More building tools for JeOS are expected soon.
July 9, 2008 6:49 PM
[kml_flashembed movie="http://www.youtube.com/v/NgYE75gkzkM" width="425" height="350" wmode="transparent" /]
According to Yochai Benkler, Professor of Entrepreneurial Legal Studies at Harvard, open source software is part of a shift to an economy driven by de-centralized non-market transactions. What the heck does that mean?
Yochai could probably tell you better himself, but it means that commerce is moving away from its home in the marketplace. The power to purchase is taking the place of the authority of institutions.
It means that a basic kindergarten tenet is coming into its own in our economy: sharing. The freedom to socially share is undermining Microsoft, the government and most centralized authorities' ability to determine the course of events and money. Listen to Professor Benkler above to determine whether you agree.
---
July 7, 2008 1:20 PM
Subversion (SVN) 1.5 has finally been released. Why should you care? For enterprise software managers who seek an open source software solution with a great feature set whose server and client run on Unix, Linux, Mac and/or MS Windows, SVN is a great choice.
The Subversion project, licensed as free and open software by CollabNet, began as a replacement for Concurrent Versions System (CVS). SVN has since grown beyond just fixing what was wrong with CVS and has come into its own as a great software configuration management tool. SVN 1.5 has upped the ante with support for tasks like the following:
changelists, as well as
several back-end improvements for speed and reliability.
Merge tracking is probably the most anticipated feature. During development, a developer sometimes creates a new branch in the code repository while creating a new feature. During this process, a developer merges code that gets added to the stable mainline while he continues the new feature work. When the new feature is complete, the feature branch is merged into the mainline.
Previously, the developer would have had to keep track of which revision he began the branch at – and which revisions were merged into the feature branch. With SVN 1.5.x, a server keeps track of this for you. You just issue the svn merge command with the source you want to merge from, and it records what has been done. When you want to bring your branch into the mainline, svn merge --reintegrate brings it in. To top it off, in the event of a conflict, interactive conflict resolution during a merge makes the process much easier.
The second biggest feature is the WebDAV transparent write-through proxy. Imagine that your SVN server is in the U.S., but there are developers working on the project in Asia as well. SVN operations done from that distance can be slow, especially with a large repository and a fresh checkout. With this feature, you can place a server in Asia for developers there to use. It will serve "read" requests like checkouts and updates locally, and write requests will be passed along to the "master" server back in the U.S. As an added bonus, this "proxy" server in Asia is a mirror of your "master" server in the U.S. in case disaster strikes.
Merge tracking and WebDAV transparent write-through proxy, as well as everything else that Subversion can do, make it a great enterprise software configuration management tool.
---
July 3, 2008 3:49 PM
Sometimes company acquisitions are just fun to sit back and watch. Xandros Inc.'s recent acquisition of Linspire Inc. is a case in point. Xandros is building its muscle as the go-to interoperability player, getting Microsoft's nod to create open source management packs for Microsoft's new System Center and then creating Bridgeways for Red Hat, dual-purpose monitors for mixed operating environments.
While Xandros is purely a desktop/consumer play at the moment, its purchase of Linspire is intriguing because it bulks up its capabilities and reputation as a source of all things Linux. As you may recall, Linspire was the free open source operating system called Lindows. It changed its name after Microsoft, alleging violation of its Windows trademark, shelled out more than $20 million to end the matter.
The common thread: Xandros and Linspire both offer digital downloads, Xandros of open source tools and Linspire of open source operating systems.
Although no new products have yet been announced, Xandros CEO Andreas Typaldos said that the two companies will soon begin to integrate their products more closely.
This merger won't affect data centers today. But it looks like a smart move. And it just might result in an enterprise tool down the road. Stay tuned.
---
June 25, 2008 11:07 PM
At Usenix '08, held in Boston June 22-27, many system administrators bemoaned the newfound emphasis on worker productivity, complaining that their bosses' attempts to measure their work has in fact hindered their work. Managers are requiring productivity reports on a weekly or monthly basis, and administrators grumbled that it has been difficult to convey the amount of work they had done in such increments.
Some administrators, such as the "Automated Systems Management" session's moderator and worldwide open source lecturer Æleen Frisch, said the work reports are "painful, but ultimately a good thing." Another attendee, however, was utterly frustrated with them, saying that he had to take five hours to complete a report, then include those five hours in the report.
The admins in the session suggested that the struggling developer set up a ticket system to keep closer track of his work activity and recommended Request Tracker and Jira for the task. The Best Practical website offers additional task management solutions.
Another suggestion was to engage in more active communication with a boss. There was some widespread grumbling in the session about distrust from managers about what exactly developers are doing with their time. Aside from creating reports, developers and managers need to communicate more honestly with one another. If that fails, they should find a job where their skills and judgment are valued.
The "Automated System Management" session also covered the role of documentation in purchasing decisions. It is difficult for IT managers to know which purchases are necessary and which are not without an accurate inventory of what runs on each system, Frisch said.
To maximize efficiency in an enterprise setting, both IT managers and their developers might establish not only better automation procedures but also a consistent and mutually satisfying method of communication about all work done on company operating system(s).
---
June 25, 2008 4:01 PM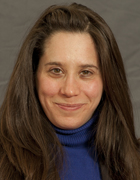 Profile: Lauren Horwitz
[kml_flashembed movie="http://www.youtube.com/v/sgz7PgBA9EA" width="425" height="350" wmode="transparent" /]
This blog post was written by Matt McDonough, assistant editor.
If the enthusiasm of Fedora Project leader Paul Frields and Red Hat software engineer Jesse Keating is any indication, Fedora 9 LiveUSB Creator will likely be the most popular new feature in the next release. As they discussed LiveUSB at the fourth annual Red Hat Summit in Boston last week, Frields and Keating almost glowed about the prospects for the new offering and provided some hints on new features for Fedora as well.
And the capabilities aren't shoddy. A user, for example, can load Fedora 9 onto a USB drive in the form of a live image, enabling duplication of an entire OS as a live image, complete with an entire hard disk's worth of files and applications. That's impressive, because you can shrink down a complex infrastructure and place it on a USB drive as small as 2 GB. Of course, the more memory you have on your USB drive, the more operating systems you can carry around in your pocket or on your key chain. Another benefit of creating a live image of an OS is that a user can download and integrate software updates, applications and files whenever they are needed.
The best feature by far of LiveUSB is the ability to take the USB drive, plug it into any machine, and then boot that machine off of the USB drive so that users have their entire OS in front of them no matter where they are. As you can see in the video below, the USB key with the live image can boot on any machine with no difference in functionality.
Not surprisingly, this technology has received a lot of attention at Red Hat. "All of the things we've talked about today we're looking to capitalize on in our next version of Red Hat Enterprise Linux (RHEL)," Keating said. "I can't tell you exactly what will be in the next version because it's not my responsibility to know, … but I can say there is a lot of interest in using this technology."
While it's questionable how useful the technology will be for enterprise-level IT professionals in its current form, Fedora 9 and LiveUSB could have broad capabilities if modified for enterprise purposes. IT professionals could transfer broad interfaces to a physical or virtual server with just a USB stick. But for IT novices, it's a cool program that to take your home OS almost anywhere without lugging a tower around with you.
For more on LiveUSB and Fedora 9, check out the Fedora Project homepage. as well as this video, where Frields discusses Fedora 9 in greater depth and where Red Hat plans to take it.
[kml_flashembed movie="http://www.youtube.com/v/AyOGwgV4xyU" width="425" height="350" wmode="transparent" /]
---
June 24, 2008 2:28 PM
At the University of Utah, scientists who require access to computational resources rely on the Center for High Performance Computing (CHPC), a facility that maintains 872 nodes across three clusters. To run those clusters, the CHPC relies on open source software, specifically Red Hat Enterprise Linux as an operating system and GroundWork Monitor for IT and network monitoring.
Tom Ammon, a network engineer at the CHPC said that his organization has used GroundWork for nearly two years. The monitoring tool replaced Nagios, an open source network monitoring tool. "Nagios is really powerful and flexible, but it has an arcane syntax and it's a hassle to configure," Ammon said. The university's switch to GroundWork was made with the hopes of reducing the time spent administering the monitoring system.
While GroundWork has been successful in terms of streamlining administration tasks, Ammon said that the tool has also brought greater functionality than he anticipated. "GroundWork is open enough so that we've been able to integrate it with a lot of open source packages," he said. For example, the CHPC has integrated GroundWork with Cacti, an open source networking graphing tool. According to Ammon, combining GroundWork's network status information with Cacti's graphing capability enables CHPC to look at trending data. "We use trending data in the data center to monitor things like temperature and humidity," Ammon explained. "It's not that helpful to know what the temperature is right now if you didn't know what it's been like for 24 hours," he said.
With Red Hat Linux running on clusters and open source tools helping to monitor and manage the operational work involved in providing high-performance computing resources, open source, said Ammon, "has really revolutionized the way we are accomplishing our mission."
---
June 20, 2008 12:36 PM
This post was written by Pam Derringer, news writer.
Red Hat Inc. attracted about 1,500 attendees to its fourth annual Red Hat Summit in Boston.
According to Leigh Day, senior director of global corporate communications, the record-breaking attendance is about 50% more than last year, which also was a record-breaker.
"Red Hat is pleased at the turnout," she said.
So is this year's 500-number boost because of Red Hat's growing popularity? Or did the techies come to Boston for the Celtics, the Sox or (cough) the weather? Only the attendees can say for sure.
---
June 19, 2008 8:43 PM
This post was written by Pam Derringer, news writer.
Business was brisk at Iain Gray's support booth during the fourth annual Red Hat Summit this week in Boston.
Offered for the first time, the highly visible red and white booth was staffed by Iain Gray, Red Hat's vice president of services, and a team of technical experts to answer user questions from the basic to the complex.
"Volume was much higher than I expected," Gray said.
The booth's technical staff said it fielded queries from those on basic installation to those concerning live migration and other features as well as questions about virtualization features and the newly released Red Hat Enterprise Identity, Policy and Audit (IPA) ) security product.
The advantage of offering the booth at the Summit was that the technical staff could refer directly to the development staff that wrote the code if there was a question they couldn't answer, he said.
Based on its popularity, Gray predicted that the booth will be a recurring feature at future Red Hat Summits.
---
June 19, 2008 6:19 PM
At a mid-morning session during the Red Hat Summit in Boston today, a standing-room only crowd of more than 125 attendees got a preview of oVirt, a "next-generation open source virtualization management solution."
Currently in beta, oVirt comprises two components: oVirt Managed Node, which is an embedded hypervisor based on a Linux kernel and KVM; and oVirt Server Suite, an administrative console that includes a Web interface and has functionality for tasks related to virtual machine management, such as status monitoring, performance monitoring and visualization and authentication.
With oVirt, IT administrators get a picture of "what's going on in your server room from a virtualization perspective," said Red Hat CTO Brian Stevens. The current generation of virtualization management tools, contends Stevens, fall short for customers because they are proprietary and do not integrate into the enterprise.
The oVirt infrastructure integrates with several open source projects, including libvirt for virtual machine management, FreeIPA for directory services, Cobbler and Koan for provisioning, and collectd for performance data collection.
Currently oVirt enables IT administrations to collect data from managed hosts; eventually Stevens said that oVirt will include automation capabilities to allow IT administrators to establish service-level agreements around physical and virtual machines and migrate machines accordingly based on those levels.
---