Jun 18 2008 3:51PM GMT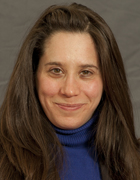 Profile: Lauren Horwitz
This post was written by Bridget Botelho, news writer.
The first hour of keynote addresses at the fourth annual Red Hat Summit at the Hynes Convention Center in Boston wrapped up with Jim Stallings, the general manager of enterprise systems division of IBM.
Stallings talked for about 30 minutes to a packed house about the ways in which data center infrastructure must change over the coming decade to handle increasing power costs, security issues and user demands for information.
"The new enterprise data center is greener, is open and is virtualized. It is much more dynamic and uses shared resources," Stallings said.
Stallings made many mentions about cloud computing, which IBM refers to as dynamic computing, and said IBM will collaborate with companies to help them adapt their software for use in a managed cloud environment.
"Dynamic computing is the idea of not paying for peak capacity until you are at peak capacity. It is really a utility model, and industries are transitioning to this model today," he said.
Stallings likened the evolution of the data center to that of businesses like banks, which have shifted from face to face to ATMs and Web-based enterprises. "With banking, you used to have to interact with a human, … then it moved to ATM machines, … and now we can electronically access our assets via the Web, and the software may be run from [some foreign country]," he said. "The physical bank as we used to think about it has changed completely."
Many data center managers question the stability and security of cloud computing, but companies like Google, HP, Amazon.com and VMware Inc., use and advocate cloud computing environments.
Recently, VMware President and CEO Diane Greene said that VMware's focus is on cloud computing.
Cloud computing appears to be the destination for enterprise data centers, and many are in the evolutionary stages today, Stallings said. "You don't buy an enterprise data center, you evolve towards it in stages, starting with consolidation," Stallings said.
Stallings threw out a lot of factoids and expectations about data center infrastructure but, oddly enough, did not use his pulpit to push IBM products.
Stallings' only product mention involved a quick case study demonstrating how Volkswagen recently took 76 Unix systems and consolidated them onto six IBM mainframes to decrease its energy footprint.
Given that IBM appeared at Red Hat's event, Stallings ended his presentation by flattering Linux. He said IBM uses Linux in its data centers, and expects Linux to be the standard operating system in cloud computing, where the OS is heavily used.