Jun 25 2008 4:01PM GMT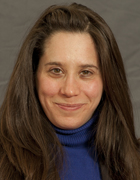 Profile: Lauren Horwitz
[kml_flashembed movie="http://www.youtube.com/v/sgz7PgBA9EA" width="425" height="350" wmode="transparent" /]
This blog post was written by Matt McDonough, assistant editor.
If the enthusiasm of Fedora Project leader Paul Frields and Red Hat software engineer Jesse Keating is any indication, Fedora 9 LiveUSB Creator will likely be the most popular new feature in the next release. As they discussed LiveUSB at the fourth annual Red Hat Summit in Boston last week, Frields and Keating almost glowed about the prospects for the new offering and provided some hints on new features for Fedora as well.
And the capabilities aren't shoddy. A user, for example, can load Fedora 9 onto a USB drive in the form of a live image, enabling duplication of an entire OS as a live image, complete with an entire hard disk's worth of files and applications. That's impressive, because you can shrink down a complex infrastructure and place it on a USB drive as small as 2 GB. Of course, the more memory you have on your USB drive, the more operating systems you can carry around in your pocket or on your key chain. Another benefit of creating a live image of an OS is that a user can download and integrate software updates, applications and files whenever they are needed.
The best feature by far of LiveUSB is the ability to take the USB drive, plug it into any machine, and then boot that machine off of the USB drive so that users have their entire OS in front of them no matter where they are. As you can see in the video below, the USB key with the live image can boot on any machine with no difference in functionality.
Not surprisingly, this technology has received a lot of attention at Red Hat. "All of the things we've talked about today we're looking to capitalize on in our next version of Red Hat Enterprise Linux (RHEL)," Keating said. "I can't tell you exactly what will be in the next version because it's not my responsibility to know, … but I can say there is a lot of interest in using this technology."
While it's questionable how useful the technology will be for enterprise-level IT professionals in its current form, Fedora 9 and LiveUSB could have broad capabilities if modified for enterprise purposes. IT professionals could transfer broad interfaces to a physical or virtual server with just a USB stick. But for IT novices, it's a cool program that to take your home OS almost anywhere without lugging a tower around with you.
For more on LiveUSB and Fedora 9, check out the Fedora Project homepage. as well as this video, where Frields discusses Fedora 9 in greater depth and where Red Hat plans to take it.
[kml_flashembed movie="http://www.youtube.com/v/AyOGwgV4xyU" width="425" height="350" wmode="transparent" /]