---
January 30, 2008 5:27 PM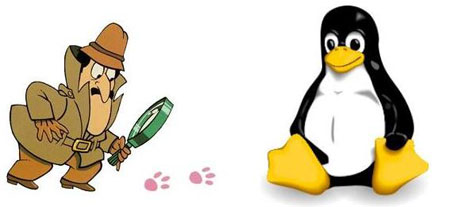 The AFP reports that the French police force is going all-Linux, completing its switch from Microsoft to Linux by...
---
January 30, 2008 8:43 AM
Last Friday saw the release of the Linux Kernel version 2.6.24. This new version does not include anything spectacular (Linus' words, not mine), but does include some updates to network drivers. These improvements will assuredly make some users experiencing network issues happy. You can go to
---
January 29, 2008 9:42 AM
While computing in general is in the midst of smassive change with regards to virtualization, 64-bit computing available to Linux and Windows platforms, processing cores and very high RAM quantities, storage is about to go through something big as well, thanks to
---
January 28, 2008 12:15 PM
We have good news for those awaiting the next version of Ubuntu Linux. The next version for the Ubuntu 8 platform, alpha release 4, is to be relased on January 31, 2008, and the list of bugs is getting smaller every day. Some of the new features for alpha 4 include using
---
January 25, 2008 10:11 AM
Anyone who has ever used rpm for package management has at one time or the other had to invoke the command: rpm -qf PATH_TO_FILE The above command will tell you what package manages the given file, or more specifically, what package was installed, when it was installed and...
---
January 22, 2008 9:46 PM
Canonical just announced the release of Ubuntu 6.06.2 LTS Dapper Drake. This point release keeps Ubuntu's first LTS release up-to-date with the latest round of patches and bug fixes as we approach their next LTS, Hardy Herron in April of this year...
---
January 22, 2008 9:24 AM
I was faced with the decision to implement an additional system on the RHEL 4.x series, or make our first jump to the version 5 releases. I decided to have this additional system to stay on RHEL 4.x because of our support situation. As admins are aware, there are many factors that affect a decision...
---
January 17, 2008 1:50 PM
The recent acquisition of open source database vendor MySQL by software supergiant Sun Microsystems has many asking if this is a good thing. SearchEnterpriseLinux.com expert Don Rosenberg thinks so. He tells the Enterprise Linux Log why he agrees with Andrew Kutz that this might be the best...
---
January 17, 2008 12:03 PM
I had an opportunity this week to install Red Hat Enterprise Linux 4.5 (64-bit version) for a system running a specialized vendor application. I'd like to share my frustration with you so that you can avoid such learning experiences in your future server builds. 
On a Dell PowerEdge...
---