May 14 2008 10:59AM GMT
Your favourite story was JP Kamath's video review of the new Aldo £600 notebook, which he recommends as a good purchase for students, but not for professionals.
1. Video review £600 Aldi Medion Akoya MD 96640 multimedia notebook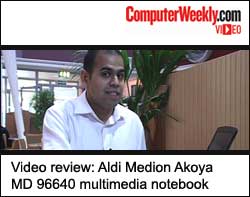 Next in line was the ongoing saga of Heathrow's T5 – Rebecca Thomson's latest report highlights MPs concerns that software problems may have caused the fiasco.
2. Lack of software testing to blame for Terminal 5
3. Russian cyberthief grabs business records
4. Bournemouth to get fibre broadband via sewers