Sep 10 2010 12:50PM GMT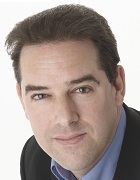 Profile: Bryan Glick
Tags:
Many thanks to Chris Potts for this wonderfully timely and ironic spot from the annals of Department of Health history.
Click here to read a document published in 1998 by the Labour government, titled Information for Health – an information strategy for the modern NHS 1998 – 2005.
The strategy sets out the young Labour government's plans for overhauling NHS IT, which eventually led to the £12bn National Programme for IT that was this week effectively scrapped.
In particular, there's one choice sentence in the foreword by then-health secretary Frank Dobson that will reverberate today, 12 years later:
"Up to now the use of IT in the NHS has not been a success story."
If at first you don't succeed, try, try again…