Dec 8 2017 11:11AM GMT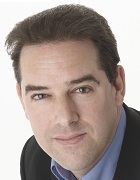 Profile: Bryan Glick
Tags:
Congratulations to everyone on Computer Weekly's 2017 list of the most influential people in UK IT – our task of choosing 50 people becomes harder every year.
It's clear from analysing this year's UKtech50 that technology is rapidly taking an ever more influential position in the public and private sectors – and the leaders responsible are becoming ever more central to those organisations' objectives.
This year saw the highest proportion of public sector entrants in the top 50 – about 40%. For all the cynicism around politics and government at the moment, there can be little doubt technology is at the heart of both public service delivery and government policy.
Over the next 12 months, a tech-savvy society will be demanding to see more fruits from the digital investment in Whitehall and local councils. It's going to be a testing time – new customs systems will start to be introduced, and new borders technology too; Universal Credit will start its accelerated roll-out under the auspices of UKtech50 winner, Department for Work and Pensions IT chief Mayank Prakash.
Pretty much every Whitehall department will need to adapt or update its IT in preparation for Brexit in early 2018. Public sector technology will rarely have faced such expectation and scrutiny – and that's saying something.
Meanwhile, tech is squarely at the centre of building an economy fit for a post-Brexit future. Taxpayer investments in emerging technologies like 5G, internet of things and artificial intelligence will need to show a return.
Some of our readers questioned the appearance of Brexit secretary David Davis in the UKtech50 list – well, we never said that being influential always necessarily implied a positive influence. Everyone in UK IT will be watching the results of impending negotiations on the new relationship with the European Union. The resulting deal could propel us into a vibrant digital economy – or condemn the UK to second-class status in the so-called fourth industrial revolution.
But the top 50 list also shows progress in transforming the private sector – banks, retailers, media and transport operators feature prominently. Leaders in the tech startup scene represented in the UKtech50 will play a critical role in developing the future of our industry. And the first-time entry for the UK chief of Amazon Web Services demonstrates the changing landscape of the IT supplier environment.
There's a widespread feeling across the UK tech sector that 2017 has been something of a landmark year – the time that technology took its rightful seat at the top table. Good luck to all our 50 influential leaders – and to those who didn't make the top 50 – for the challenges and opportunities ahead.