---
April 24, 2008 5:04 PM
tweets
,
twitter
,
Video
This week we take a look at twitter.... my fellow CW blogger Ian White has been analysing social media stuff this week and has posted on twitter and has set up his own


RSS Feed

Email a friend
April 17, 2008 11:19 AM
Email
,
Microsoft
,
podcasts
,
Spam
,
Spammers
,
Video
We have just released a new video about combating spam in the workplace and I'm really proud of the way we've put it together... It's a departure from our talking heads' videos and is a...
---
April 11, 2008 11:37 AM
BBC
,
iplayer
,
Video
This week's round-up focuses on online video.... well of course it does its a video round-up, doh! But I mean the platforms for different types of online video that was in headlines this week, such as the BBC iPlayer. The most popular streamed programme since the iPlayer launched was the first...
---
April 10, 2008 9:34 PM
BBC
,
Flickr
,
Video
---
April 4, 2008 10:37 AM
Video
,
YouTube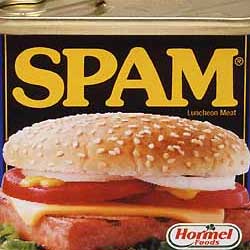 This week is the 15th anniversary of the first ever spam email - the bane of our lives. So this humorous weekly video round-up is dedicated to...
---
March 27, 2008 5:17 PM
Bill Gates
,
Technology
,
Video
,
YouTube
I know its only been a short week, but it still feels as though its time for a bit of light relief. So laugh along with me while you watch these three videos, all selected from from YouTube, for being funny (well at least I thought so)... if you want more content from the lighter side of IT then...
---
February 27, 2008 11:36 AM
Blogs
,
ComputerWeekly.com
,
podcasts
,
User Interface
,
Video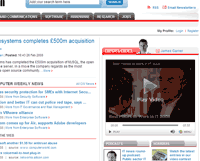 When we
---
February 14, 2008 5:25 PM
competition
,
contest
,
photos
,
pictures
,
Video
,
videos

No, not those
---
---
December 12, 2007 9:36 AM
BCS
,
ComputerWeekly.com
,
Video
If you want to see how the night unfolded, catch a glimpse of the winners or just soak in some of the atmosphere of the IT industry's oscars then watch our video coverage of the BCS awards by clicking play on the player below.
---