---
January 11, 2012 11:26 AM
Education
,
GCSE
,
ICT
,
Technology
There are some topics in technology that you wish you no longer had to write about.
Government IT failures, for example. The scarcity of UK tech start-ups growing into international players. The business/IT divide. The lack of women in IT. And for as long as I can remember - the...
January 4, 2011 1:20 PM
CIO
,
cloud
,
consumerisation
,
ipad
,
IT
,
social media
,
Tablet
,
Technology
It's the time of year when we're expected to put forward our previews and predictions for the big issues facing IT professionals and decision-makers in the 12 months ahead.
Frankly, from my perspective you could go back and
---
January 19, 2009 3:26 PM
Barack Obama
,
Technology
,
US
So Barack Obama has the expectation of the whole world weighing on his broad shoulders - it's not much responsibility to bear is it?


---
May 15, 2008 2:11 PM
journalists
,
Technology
,
Video
,
videos
One of our journalists, JP Kamath, was in Barcelona this week at Gartner's symposium on IT. As well as writing analysis pieces and networking, JP also took some what we call "quick and dirty" video and posted straight up onto ComputerWeekly from the event.



---
March 27, 2008 5:17 PM
Bill Gates
,
Technology
,
Video
,
YouTube
I know its only been a short week, but it still feels as though its time for a bit of light relief. So laugh along with me while you watch these three videos, all selected from from YouTube, for being funny (well at least I thought so)... if you want more content from the lighter side of IT then...
---
January 28, 2008 9:33 PM
images
,
IT
,
photos
,
Technology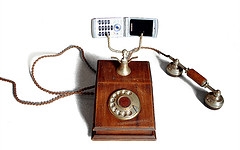 Every week, (at least once a week) I thought I would add a picture to this blog, because despite technology not seeming to be particularly photogenic, there are some very...
---