---
January 24, 2013 1:35 PM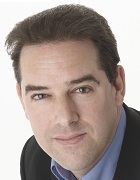 Profile: Bryan Glick
Android
,
Apple
,
Microsoft
,
Microsoft Surface
,
Smartphones
,
Software licensing
,
Tablet
,
Windows 8
,
WIndows Phone
Oh, Microsoft. I'm starting to feel sorry for you.

As we all get old, there usually comes a moment when you know you're out of touch. I remember my dad asking me once if I had been out with any "hot chicks" lately. The look I gave him told him that was his moment.

As a...
August 5, 2009 5:50 PM
gadgets
,
iPhone
,
Smartphones
I love this video by Inspect-a-gadget on smartphones - makes me chuckle. Take a look and let us know what you think? And if you want a fuller review then go to Inspect-a-gadgets blog for a fuller Nokia N97 v iPhone review.
---