---
April 3, 2012 11:40 AM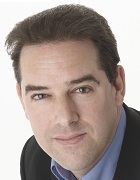 Profile: Bryan Glick
Cabinet office
,
Government IT
,
IDA
,
Identity assurance
,
Paypal
,
Universal Credit
I recently had a fascinating and wide-ranging chat with government digital director Mike Bracken, looking back at his first six months in the job and the challenges he has...
May 7, 2008 10:19 PM
Passwords
,
Paypal
,
Security
This evening I have been trying to get a payment from an eBay sale through PayPal. Unfortunately for me, I have always been more of an eBay buyer than seller, keener to find a bargain, than I am to sell off my useless hoarded wares. So having made a sale using PayPal I was confronted with the...
---