---
June 28, 2010 3:54 PM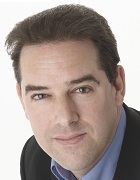 Profile: Bryan Glick
Internet
,
journalism
,
online
,
Web
The only newspaper I buy on a regular basis is The Sunday Times. If I'm going to buy a daily paper, it will usually be a copy of The Times. I like the presentation, the tone, the journalism, the opinion and in particular the sports coverage. It's clear that if I had to pick a...
December 9, 2009 4:31 PM
Google
,
Meyer
,
news
,
online
Google said it respected the copyright of publishers and doesn't want to lose any from its index.

Marissa Meyer, VP at Google, told delegates at Le Web conference in Paris, that it respected publishers' copyright.

"Google wants to be as comprehensive a search as possible,...
---
January 13, 2009 6:25 PM
journalsim
,
online
,
social media
I am really interested in the way traditional media companies, like the one I work for, handle the move online. I guess its because I work at the coalface where that change is happening and I am also utterly fascinated about new ways of communicating (social media) and how journalism is changing...
---
October 2, 2008 5:20 PM
Linkedin
,
online
,
YouTube
I was at an online new media conference yesterday where I learnt a few interesting facts:

If you're worried about the world's bandwith disappearing then blame YouTube. Did you know that YouTube uses 10% of the world's internet bandwith, has 350...
---
---
---