---
February 8, 2010 2:52 PM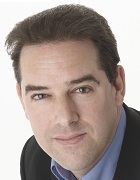 Profile: Bryan Glick
Accenture
,
BEA
,
EDS
,
HP
,
IBM
,
Oracle
,
PeopleSoft
,
Siebel
Several years ago, I sat next to then-Oracle UK managing director Ian Smith at an industry event. At the time, the software giant was pursuing an aggressive and increasingly contentious purchase of rival PeopleSoft, and for a while looked like losing.
Discussing this with Smith, he...
December 17, 2009 10:12 AM
Microsoft
Today (17 December) I've seen two Google Chrome ads, both in traditional offline formats.

One was a cover wrap on Shortlist, a weekly giveaway aimed at male London commuters. The other was a billboard as I walked out of Sutton station in Surrey.

Google, one of the world's...
---
November 20, 2009 4:29 PM
Azure
,
Cloud Computing
,
Google
,
Microsoft
,
Netbook
Microsoft and Google have both unveiled their plans for cloud computing.

Azure is Microsoft's attempt to bridge the gap between desktop and cloud-based computing....
---
October 19, 2009 5:45 PM
Microsoft
,
Windows 7
This week is massive for Microsoft. It really is a big deal that the US software giant gets its new operating system Windows 7 off to a flying start, particularly as the Vista launch three years ago was such a flop.

I don't think anyone expects Microsoft to repeat the same mistakes...
---
October 2, 2009 11:30 AM
Microsoft
,
Windows
,
Windows 7
,
Windows Server
Microsoft chief executive Steve Ballmer is in London to convince businesses that they should upgrade to the new versions of the Windows desktop and server operating systems.
As with previous releases, Microsoft has focused on lowering the IT management costs of running desktop computers....
---
August 20, 2009 2:32 PM
Hewlett-Packard
,
HP
A video by two students from London's Kingston University has been highly commended in the annual D and AD student awards. The video was produced to meet a brief to promote Hewlett Packard Workstation's ability to bring to life anything the creative mind can conceive.

HP - Invent is...
---
August 19, 2009 4:35 PM
EU
,
IE8
,
Internet Explorer
,
Microsoft
,
Windows 7
How often is that things are cheaper in the UK than they are in the US?

Pretty rarely in my experience. Clothes are a classic, always far cheaper in the States, but then we have a reputation for being rip-off Britain don't we? (I guess one of the reasons is that there are higher taxes...
---
---
May 6, 2009 9:30 AM
Bill Gates
,
Google
,
Microsoft
Interesting video on Fox Business about the Bill and Melinda Gates Foundation, which Warren Buffet has pledged a huge amount of support to.

After about six minutes they get onto technology and particularly Google and search.

Bill Gates says that Microsoft will continue to...
---
April 30, 2009 5:17 PM
Microsoft
,
PC
Right I have a confession to make.

My old uni friend Steve Clayton, who works for Microsoft and writes the "Geek In Disguise blog" gave me some
---