---
March 8, 2012 11:32 AM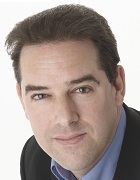 Profile: Bryan Glick
Apple
,
Chromebook
,
Gartner
,
ipad
,
iPhone
,
iPod
,
laptop
,
PC
,
tablet computer
Are we, as Apple would have us believe, in the "post-PC era"? I'm not so sure.
The phrase has become something of a tech meme lately and Apple has understandably embraced it, claiming at the


RSS Feed

Email a friend
September 9, 2009 5:21 PM
Apple
,
iPod
,
iTablet
,
steve jobs
Steve Jobs appearance at the Apple event yesterday evening was enough to have Apple fans and shareholders whooping with delight.

The man, so synonymous with Apple's success, is back and in charge of the company following his liver transplant earlier this year. His presence was enough...
---
January 7, 2009 4:31 PM
Apple
,
iPod
,
iTunes
,
IWork
,
Mobile Computing
Shorn of its leader at what a lot of people in mainstream IT regard as the annual love-in for PC haters, or MacWorld, where mere mention of the word Windows has attracted jeers and rapid responses, Apple was somewhat up against it to provoke a...
---