---
March 5, 2010 1:42 PM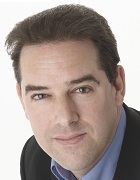 Profile: Bryan Glick
Botnet
,
Infosecurity
,
IT security
,
Mariposa
,
P2P
,
RSA
,
Security
It's a favourite refrain in every IT helpdesk: "Our jobs would be so much easier if it weren't for all those pesky users."
In a week when the IT security world gathered in San Francisco for the 2010 RSA conference, that was probably also a familiar cry around the cavernous halls of the...
May 1, 2009 11:06 AM
Infosecurity
,
SAP
Organisations that are cutting savagely into their IT are presenting an ugly spectacle of self-harm. They may think that they are beating the recession by slicing the fat off a mere support activity, but they are putting their capabilities to compete, and even survive, at risk.
Deloitte...
---
April 28, 2009 12:58 PM
Infosecurity
So what is Infosec? This is my first time here and I was expecting a very boring exhibition with a load of old men in suits telling me about how I should be keeping my company's data secure.

It should be but it most certainly isn't.

The only way to describe Infosec is that...
---
April 28, 2009 10:40 AM
Infosecurity
Good morning all,

The sun is shining on a beautiful day in April and I am carrying:


A podcast machine,
Two cameras,
A laptop,
A stills camera,
Two mobiles,
Two tripods (big and heavy),
My notebook and anything else...
---
April 25, 2008 9:24 AM
Infosecurity
,
pictures
---
April 23, 2008 1:29 PM
Infosecurity
,
Security
One thing I've noticed over the past few days is the huge growth in video interviews. Almost every publication is doing them, us included, and some vendors are doing live TV shows as well, such as McAfee below, to get the punters onto their stands.
---
April 23, 2008 10:07 AM
Infosecurity
Today we are going off site shortly to speak to Clive Room of Portcullis to get his view of the show so far and what is everyone talking about in the pub (that's where his stand is!!). I'm also hoping we can interview Detective Superintendent Charlie McMurdie of the E-Crime Unit. David Lacey will...
---
April 22, 2008 6:13 PM
Infosecurity
---
April 22, 2008 12:43 PM
Infosecurity
And I mean hot as in sweaty, but it's also very busy. So far we have interviewed Vinny Gullotto and Ed Gibson from Microsoft and Ray Stanton from BT and we have plenty more video interviews lined up for this afternoon. The PRs are relentless and once they see your badge they are pushing their...
---
April 21, 2008 10:50 PM
Infosecurity
,
IT security
,
Security
Tomorrow sees the start of Infosec 2008. I'm going to be at the show for most of the next two days and will hopefully post a couple of times from the event. Computer Weekly will be of course be reporting on Europe's biggest security event and any breaking...
---