---
May 12, 2011 6:03 PM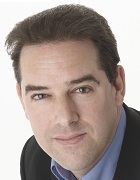 Profile: Bryan Glick
Apple
,
Chromebook
,
Google
,
Google Chrome
,
Microsoft
,
Netbook
,
PC
,
Tablet
There has already been plenty written about the launch of what Google is calling Chromebooks - netbooks running Chrome OS - and what this means for the future...
September 4, 2008 12:43 PM
Enterprise
,
Google Chrome
,
IT security
I wonder how many IT managers have stopped their staff from downloading Google Chrome?

We had a communication to that effect yesterday in our offices: "hold off until it's been assessed by our IT security team". Let us know what's happening in...
---
September 2, 2008 3:57 PM
browser
,
Google Chrome
Wow, the cat is out of the bag. Google will launch a new open source browser soon in beta and its to be called Google Chrome.

The news was actually leaked on Google Blogoscoped, who found a comic book in his email that...
---