---
June 11, 2010 3:03 PM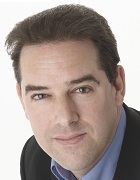 Profile: Bryan Glick
Bandwidth
,
Email
,
football
,
Internet
,
Networking
,
streaming
Are you part of a killjoy IT department? How many football-supporting employees across the UK will have received emails in the past week from their IT team discouraging bandwidth-hungry online viewing of the World Cup?
At the Computer Weekly newsdesk, we also received one of...
June 18, 2009 10:34 PM
Email
,
Email management
,
twitter
I have heard a lot of people say recently that email is on the way out and no longer an effective means of communication. Too many emails and too many clogged inboxes is making email ineffective.

I've heard a few people say that they believe that the direct mail function of twitter is...
---
---
January 20, 2009 4:27 PM
Email
This just flashed into my inbox and made me laugh.




0 Comments

RSS Feed

Email a friend
---
April 17, 2008 11:19 AM
Email
,
Microsoft
,
podcasts
,
Spam
,
Spammers
,
Video
We have just released a new video about combating spam in the workplace and I'm really proud of the way we've put it together... It's a departure from our talking heads' videos and is a...
---