---
October 7, 2011 2:29 PM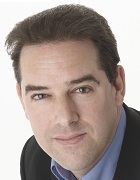 Profile: Bryan Glick
CRM
,
Customer engagement
,
Downturn
,
economy
,
Mobile
,
Recession
,
social media
The biggest issue for businesses at the moment is customer engagement.
The ongoing economic troubles are, of course, a worry for every company, but there is little than many firms can do to change the economy on their own. So, at a time like this, they need to get more from their...
January 12, 2009 7:54 PM
Downturn
,
IT
,
Recession
Great post by leading US IT analyst and influencer Robin Bloor on what trends he predicts will happen in the IT industry as the recession plays out.

What do you reckon - does this make sense

---
November 17, 2008 5:09 PM
Downturn
,
Recession
It's all doom and gloom with all the the talk of a recession dominating the media. There was not one jot of good news throughout the whole of today's Today programme on Radio 4 but that's how...
---