---
March 18, 2011 2:25 PM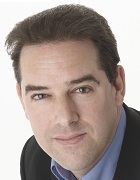 Profile: Bryan Glick
Contracts
,
Desktop PC
,
dwp
,
Fujitsu
,
Government IT
,
Project management
,
purchasing
,
Support
Oh dear. It's one thing to win a multimillion-pound government IT contract only to later be exposed for running late and over budget - what IT supplier hasn't done that a few times? But to win a £300m deal and lose it before it has even started - surely that takes some doing.
February 23, 2009 4:04 PM
AMI
,
Desktop PC
,
laptop
,
Laptops
,
Mobile Computing
,
SMB
Having a computer that doesn't work properly is probably one of the biggest irritations the workplace. Yet despite this being one of the most irritating things about work--and isn't that an indication of just how important IT and telecoms has become to our working lives--you may actually be...
---