---
June 4, 2009 12:26 PM
comments
,
ComputerWeekly.com
,
twitter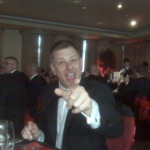 WE WANT YOU TO LOOK AT OUR NEW HOMEPAGE!!


RSS Feed

Email a friend
---
July 9, 2008 12:42 PM
ComputerWeekly.com
,
jobs
---
July 2, 2008 3:20 PM
ComputerWeekly.com
The weekly list of what was hot on the site last week. So what were your peers looking at?

Topping the weekly chart was our story "IT is...
---
---
June 23, 2008 5:40 PM
ComputerWeekly.com
,
Metrics
Last week's top stories were dominated by our coverage of hacker Gary McKinnon's fight to avoid extradition to the USA. A cracking series of stories that really give a great insight into this fascinatring affair.

---
---
April 16, 2008 7:51 AM
ComputerWeekly.com
What were the stories that got your heart beating that little bit faster last week on ComputerWeekly last week. The most read was Shell's lessons on outsourcing 1. Shell offers...
---
April 1, 2008 10:06 AM
ComputerWeekly.com
Today in France, so I learn from East-Ouest, kids would stick a fish in your back and say "Poisson d'avril!". Well in the UK we generally try and play pranks on each other before midday.

So for us mad hats at ComputerWeekly it's time for tom foolery, high jinks and ridiculous...
---
---