---
September 17, 2010 11:44 AM
CIO
,
Collaboration
,
councils
,
Government IT
,
Intellect
,
local government
,
Shared services
,
Socitm
There's always plenty of talk about IT in central government and how the impending spending review will affect big Whitehall projects, and as a result sometimes IT in local government can be a little neglected.
I wouldn't claim to be an expert in local government IT, but I've had a very...
February 26, 2010 1:17 PM
Aviva
,
CIO
,
Collaboration
,
Facebook
,
social media
,
Social networking
,
twitter
,
YouTube
The use of social media technology in business has been permeated by perceptions that staff are simply Twittering their mates about what they just ate, Facebooking photos of colleagues or taking up valuable network bandwidth watching their favourite YouTube videos instead of working.
...
---
January 8, 2010 2:36 PM
CIO
,
Collaboration
,
CRM
,
Election
,
ERP
,
government
,
innovation
,
iPhone
,
IT Governance
,
IT skills
,
Leadership
,
Mobile
,
social media
Many IT leaders will be entering 2010 with bruises on their budgets from the recessionary battering they took over the past 18 months. But this year promises a cautious return to growth - for some at least.
Any CIOs going into the year simply expecting more of the same may be left...
---
July 8, 2009 6:36 AM
Collaboration
,
Creativity
,
twitter
Isn't it time that IT departments lost the command and control mentality particularly as we move to a new business paradigm that is more open to collaboration.

I have been to several talks recently that have insisted that organisational change is key to businesses adopting a more...
---
---
April 7, 2009 4:48 PM
Collaboration
,
twitter
I have been to two meetings that have discussed IT collaboration recently. The latter one was a ComputerWeekly.com roundtable event in association with BT, and the other was a BT hosted event.

Obviously, this shows that one supplier sees the potential of IT collaboration as huge,...
---
---
September 5, 2008 2:25 PM
Collaboration
,
Garlik
,
innovation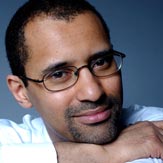 Back in the UK, Tom Ilube brings us an update from the last day...
---