---
December 12, 2007 9:36 AM
BCS
,
ComputerWeekly.com
,
Video
If you want to see how the night unfolded, catch a glimpse of the winners or just soak in some of the atmosphere of the IT industry's oscars then watch our video coverage of the BCS awards by clicking play on the player below.
December 10, 2007 6:41 PM
2007
,
Apple
,
Bill Gates
,
highlights
,
Microsoft
,
steve jobs
,
Video
We are going to be filming a video highlights of 2007 tomorrow.
What are the stories or online videos this year that have had the most appeal to you – send me an email or post a comment letting me know what and why.
This has to be one of my highlights – and it is surprisingly funny!
---
December 9, 2007 6:30 PM
competition
,
ComputerWeekly.com
,
IT equipment
,
pictures
,
Video
If you haven't looked at our flickr group, then do, or take a look at the flickr revolving badge below that shows off our entries so far.
Sadly we haven't had any video submissions yet – some one must want to win the video competition surely?? Come on be the first – now there's a challenge!
Our video player can take film captured on a mobile phone – so it's pretty easy to film your oldest bit of IT kit – ideally with you in the film too explaining why you still have got it – and enter it into the competition. We're not expecting George Lucas-quality special effects!!
---
December 7, 2007 11:41 AM
BCS
,
Video
Last night Computer Weekly was at the BCS awards at London's Grosvenor House hotel, where over 1400 people gathered to celebrate achievements in IT throughout Europe. A good night was had by all.
It was the first time Computer Weekly has filmed the event and next week you'll be able to get a real flavour of what it was like from our video round up of the awards. I'll let you know when we post it up on the site.
You can also see who won what now by going to the BCS website.
---
December 6, 2007 1:14 PM
competition
,
ComputerWeekly.com
,
photos
,
pictures
,
Video
I'm so excited …. we have had our first entries for our hardware hoarders competition – you can see the pics at our Flickr group.
This is great stuff but we want more entries and if you do take part you could win a fantastic Sony digital camera and £50 in Amazon vouchers. If you send us a photo of your old IT kit, then try and capture yourself in the picture too!!
Also don't forget there's a prize for the best video too, so send us your videos through our video player on our website – it's really easy to do. Just go to the hardware hoarders area on ComputerWeekly.com. Good luck!
---
December 5, 2007 3:58 PM
ComputerWeekly.com
,
telereal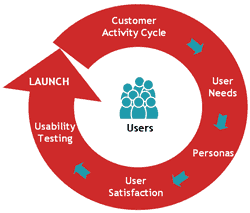 Adam Burstow's CIO blog asks for feedback on his company Telereal's website. This is an excellent idea in generating user feedback and reminds me of one of the guiding principles we used when redesigning Computer Weekly.com recently and that is User Centred Design.
---
December 4, 2007 11:37 AM
Hardware
,
IT equipment
If you're a hoarder then we want to hear from you. I know that some of us can't bear to throw anything away – I know this as I am one of those people, while my wife, on the other hand, likes nothing better than de-cluttering.
Well if you've been hoarding old IT kit, then we want to hear from you. Send us your video or a photo of your oldest piece of IT kit that you have and tell us why you have held on to them, and enter our competition to win a great digital camera and £50 worth of Amazon vouchers.
---
November 30, 2007 9:45 AM
Data protection
,
HMRC
,
Video

ComputerWeekly investigative journalist Tony Collins broke the story that the HMRC had been sending data online for months to the National Audit Office. See Tony discuss this story in our latest video
---
November 28, 2007 12:09 PM
Internet
,
Web

I saw this really interesting post on the Scobleizer blog today. What question would you ask Tim Berners Lee?
---
November 26, 2007 12:37 PM
ComputerWeekly.com
,
relaunch
,
Video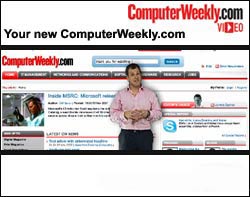 If you hadn't noticed – ComputerWeekly.com has had a major facelift.
Whenever websites redesign it can be confusing for regular users to find the information they are after or to understand why we have made these changes.
If you want to understand the changes without taking the time to browse through the site then take a look at our video, which is just two minutes and explains all the major changes to ComputerWeekly.com.
---