---
February 15, 2008 11:40 AM
Heathrow
,
images
,
RFID
Well this week's image of the week has to be the photos taken by Computer Weekly journalist JP Kamath while he was covering Heathrow's RFID trial on passenger's baggage.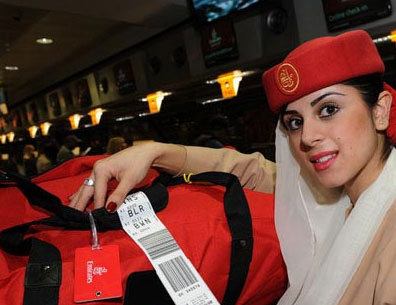 February 14, 2008 5:25 PM
competition
,
contest
,
photos
,
pictures
,
Video
,
videos

No, not those smalls. (Yes, it is Valentine's Day, but I don't think our firewall will allow it…)
We want to see your smallest – but still most impressive – IT equipment. Just send in your photos and upload your mobile phone videos and you could be in with a chance to win £50 of Amazon vouchers.
Think big, and we're sure you can do better than our tiny attempts so far…
---
February 12, 2008 12:44 PM
ComputerWeekly.com
,
IT news
Last week's top five stories on CW.com
If you missed them I'll list them here every week – and it gives you an idea of what everyone else in the senior IT Pro community was interested in as well.
Also if we missed some stories that you wanted us to cover then let me know by email or comment on this blog.
---
February 7, 2008 3:40 PM
images
,
microhoo
,
Microsoft
,
Yahoo

Well it says it all.
This image is attributed to Joe Manna, who also comments on the proposed takeover.
---
February 5, 2008 6:18 PM
Google
,
microhoo
,
Microsoft
What I love about these really hot stories is that a new name soon develops. In the case of Microsoft and Yahoo becoming part of the same family, the blogosphere has been going mad, and not surprisingly some genius concocted the unimaginative, but nevertheless logical "Microhoo".
Well whatever you may think about the story – it's not going away and the noise continues.
---
February 4, 2008 9:41 PM
competition
,
IT equipment

We have just announced our winner to our first Hardware Hoarders competition and the prize for imagination and creativity as well as an old piece of IT kit was Eric Jukes, who wins a Sony digital camera and £50 of Amazon vouchers, for pairing an ageing Toshiba T1100 with a brand new breed of mouse.
We had nearly 80 pictures sent in to our competition – which was a fantastic response. You can see all at our Flickr group or visit this selection.
---
---
January 31, 2008 5:39 PM
IT news
,
podcasts
This week is the first week we have tried this on ComputerWeekly.com, but instead of a video news round-up we have done a podcast round up of the week's news highlights instead.
Have a listen or sign up to receive all CW.com's podcasts by clicking through to our podcasts from this Podomatic badge.
Or take this RSS feed and pop it into your feedreader. You can add ComputerWeekly.com podcast feed to iTunes as well by clicking on the iTunes link in podomatic.
---
January 28, 2008 9:33 PM
images
,
IT
,
photos
,
Technology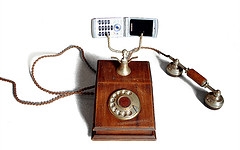 Every week, (at least once a week) I thought I would add a picture to this blog, because despite technology not seeming to be particularly photogenic, there are some very clever constructs out there, like this one. Visual yet stimulating. Let me know what you think and send us a witty or clever caption if you can think of one.
---
January 28, 2008 11:25 AM
satisfaction

According to some research highlighted in today's Work Clinic blog over at our sister journal Personnel Today:
"The unhappiest professions continue to be HR (29%) and IT (25%)."
True, or not? Do you love your job or hate it? (And if you're unhappy, would bringing in a plant really improve things as Work Clinic suggests?)
If you've got a better suggestion for making the daily grind more a joy than a chore, leave us a comment!
---