---
December 22, 2009 12:53 PM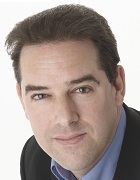 Profile: Bryan Glick
Broadband
,
Facebook
,
Government IT
,
IT Strategy
,
privacy
At this time of year, the web is full of reviews of 2009 and forecasts and predictions for the New Year in IT.
Twelve months ago I did exactly that – suggesting nine priorities for IT managers in 2009. (Nine, for 2009 – geddit? Did you see what I did there?)
So I thought I'd look back at those nine priorities and see how they fared:
The economy
OK, it didn't take any predictive genius to say that the downturn was going to be the biggest factor affecting IT this year. But even then, nobody was willing to forecast just how tough a year it would be.
According to Forrester Research, global IT spending fell 9.3% in 2009 – the first drop since the depths of the dot com bust in 2002.
No sector of the industry was immune, but PC and server sales were hardest hit. At one time, quarterly business PC revenue in the UK was down 25% year on year, according to Gartner, while European server sales slumped 36%, according to IDC. Those are declines of the scale that led the US government to bail out its car industry.
In the past 12 months, more than 150,000 job losses have been reported at IT vendors worldwide. Even Microsoft laid people off for the first time in its history.
For IT managers, it was a year of cost control and retrenchment. But as we approach the year end, there are signs of cautious optimism. If nothing else, people are so bored of being in a recession, and so desperate to get back to new projects and driving IT forward, that we might just talk ourselves back into a recovery, of sorts, in 2010.
Privacy
There has been a steady drip feed of data loss stories during the year, but more important has been the growing public awareness of this critical issue. When Facebook changes its terms and conditions to open up access to its users personal information, it now makes headline news.
At a government level, the Tories have identified "the surveillance state" as a big enough issue to loudly bash Labour ahead of next year's General Election. David Cameron has promised to "roll back" the level of intrusion into our everyday privacy – or at least, he has until he has all that information at his fingertips.
But have businesses really grasped the issue? There seems to be little evidence they have. For IT managers, avoiding embarrassing data loss incidents has become a priority, but the wider issue of privacy has yet to truly hit them. It's only a matter of time.
Collaboration
In January, I wrote: "Businesses have yet to fully exploit the techniques exemplified by social networking sites such as Facebook and tools such as blogs and wikis."
Now in December, I would probably write exactly the same thing. There has certainly been much greater awareness of the need for better collaboration – within companies, between companies, and with customers – but in a recession, it's an area that has dropped down the priority list for IT managers.
But for consumers – and for the ultimate customers of many of the organisations that employ those IT managers – online collaboration and social networking has continued to grow and become hugely influential as a cultural force. You may not think the Facebook and Twitter inspired campaign to stop the X Factor single being the Christmas number one has much to do with corporate IT, but as an example of the mobilising power of collaboration, smart IT managers should be looking at how technology can support better collaborative working in 2010.
Next-generation broadband
At the start of 2009. many commentators were calling for clarity and action on rolling out high-speed, fibre-optic broadband. Well, to be fair to the government, they listened, even if their response had a lukewarm reception. Next-generation broadband was a key part of the Digital Britain strategy – the government's first ever UK-wide technology policy document. Critics, of course, said the plan doesn't go far enough – pointing to a universal service commitment of just 2Gbps. And the proposed 50p per month "broadband tax" on fixed phone lines – designed to fund high-speed rollout to areas of the country where such a network may not be commercially viable – has been widely derided and will not survive into a prospective Tory government.
But at least the strategy has put technology at the top table as a matter of state importance.
BT is pressing on with its fibre rollout, claiming to be ahead of target, and greater take-up of such services in 2010 will test public appetite of the need for speed.
But 2009 may come to be looked on as the year that next-generation broadband became an economic necessity and a public priority.
Cloud computing
If you're not bored from being swamped by vendor marketing of cloud computing, you soon will be. Has there been a buzzword that has gone through the cycle from creation to cynicism so quickly? Any online product or service pushed to IT managers now suddenly has a cloud stamp on it. IT managers, however, have yet to see many suppliers actually explaining what it means to them.
There is little doubt that the technologies, trends and concepts encompassed by the term cloud computing point the way to the future of corporate IT. But suppliers are going to have to think much more carefully about how to convince IT leaders that it is a mature strategy just yet.
The poster child for cloud computing in the UK will undoubtedly be the G-cloud, government CIO John Suffolk's plan to create a public sector cloud for delivery of applications and shared services. The strategy doesn't lack ambition, and Suffolk intends to undergo trials in the New Year, according to a draft strategy leaked recently. But it is a huge undertaking, and will take time – as do all huge government IT projects – to reach fruition.
Big government IT projects
Speaking of which…
It's not been a particularly auspicious year for big public sector IT. The NHS IT programme continues to lurch along, despite threats made to stuttering suppliers to sort out their problems. Only this month, chancellor Alistair Darling appeared to signal a change of plan, announcing on the BBC that the project would be scaled back, only for health secretary Andy Burnham to tell Parliament two days later that the programme remains central to the NHS – albeit while looking for cost cuts by renegotiating suppler contracts and allowing greater choice to NHS trusts.
The National Audit Office has been kept busy by high-profile failures such as the Rural Payments Agency and Nomis, the national offender management system. Still, it seems, government can't get those big, game-changing IT systems right.
If we have a new party in power next year, the likely solution will be to stop doing them in the first place. David Cameron wants to shrink the state, shrink the bureaucracy, and shrink IT projects. Regardless of politics, a future based on smaller, more open, more collaborative, more re-usable IT could be the way forward for Whitehall.
Mobile
One of the few bright spots in hardware sales this year was netbooks, as business users increasingly took to the road and the home. Legislation in April that allowed more parents to claim the right to flexible working will start to take effect once the recession is over and employees no longer feel that working from home is the precursor to working for nobody.
The world has gone mobile application crazy – and now we have to call them "apps" instead, an abbreviation that until very recently would have received quizzical looks anywhere outside an IT department.
For IT, there is little doubt the future of technology will be in our own hands.
The environment
Talk to most IT managers about their green IT strategy, and you soon realise that in most cases it is actually a virtualisation project, or some other form of improving energy efficiency. Green is an everyday part of the mix for IT now, but it is still, in reality, about cost cutting. That's no bad thing – if being energy aware and cutting costs also mean you are being green, nobody is complaining.
But the next step will be sustainable IT strategies that take a broader and more holistic view of environmental impact. After the debacle of the Copenhagen climate change summit, there will be little pressure on businesses or their IT departments to pursue such plans in the short term, but the introduction of the Carbon Reduction Commitment in 2010 will continue the focus on energy efficiency.
Innovation
There has, as always, been plenty of innovation by IT professionals this year – but in all likelihood, most of it has been focused on innovative ways to cut costs. Still, that experience will always be useful. And the one thing that remains true is that organisations that innovate with IT will be the ones that come out of recession the strongest, and thrive through the recovery.
Happy Christmas to all, and best wishes for a successful 2010 for everyone in UK IT.
December 17, 2009 10:12 AM
Microsoft
Today (17 December) I've seen two Google Chrome ads, both in traditional offline formats.
One was a cover wrap on Shortlist, a weekly giveaway aimed at male London commuters. The other was a billboard as I walked out of Sutton station in Surrey.
Google, one of the world's most tech savvy companies, is using traditional forms of advertising to promote its new operating system. The advertising its seems is aimed very much at the general public, rather than the enterprises.
Google's ad campaign follows hot on the heels of Microsoft's Windows 7 massive consumer brand campaign that was very much targeted at young consumers.
I'm not sure I can draw any conclusions, but rather make observations about this.
1) Two tech giants that have massive online presences are using traditional forms of media for advertising their new operating systems.
2) Both campaigns appear to be targeting young audiences – and not one that I would normally associate as being OS aware. Maybe I'm wrong, but this tactic surprises me and I'd be interested to know the rationale behind it. Anyone know or have any ideas then let us know.
---
December 11, 2009 12:48 PM
revenue
,
twitter
One of the biggest bits of news from Le Web in Paris this week was news that Twitter is actively embracing the developer community by opening up its API to everyone.
As Adam Tinworth's blog post (highlighted above) points out that Twitter had to embrace the developer community if it wanted to be a real time information source for the web. That's why there's already 50,000 Twitter apps out there. So it has started to build its own ecosystem… and that's where the business model is.
Ecosystems are interdependent. The various forms that make it up require and need each other to survive in that habitat – and that is what Twitter is developing. A whole ecosystem of services and apps that rely on the real time data that Twitter and its users generate.
The business model is to allow revenue to move from Twitter to platform partners. Twitter develops commercial arrangements with those who build chargeable services out of Twitter, so the ecosystem begins to develop some revenue….and throw in the deals that Twitter has done with Google and Bing and a business model and revenue streams start to flow between Twitter and its partners.
Nick Halstead, CEO of TweetMeme a company that uses the Twitter firehose to show how retweets are being propagated around the web, told me at Le Web, that 2010 will be the year that the real time web finds its revenue and begins to develop its business model.
---
December 10, 2009 4:25 PM
2010
So we conducted some random vox pop videos at Le Web in Paris about think the biggest developments in the real time web in 2010.
As we pull together the video footage into a nice neat video package, I've picked out some people's views as "food for thought" as it were. These were ones that we didn't capture on video, but seem interesting points of view.
Queen Rania of Jordan said that real time is becoming prime time and called for real time online activism to lead to real action.
Sociologist Danah Boyd said that the real time web made parts of society so much more visible, some of this makes us uncomfortable. "We need to find ways to deal with this and what can we do about it."
Ethan Beard, head of Facebook's developers' platform, said that there was going to be more platform developments, particularly in mobile.
Just a few views and with twitter opening up its API to developers and Google including Real Time Search into its results, it does seem that the real time web is moving on.
The growth of Le Web as a conference is testament to that. It was much bigger this year in terms of delegates, so the industry is growing up, but lets face it its still in its infancy, so there's a long way to go before it matures and really finds its business model.
---
December 10, 2009 4:11 PM
iPhone
,
mobile apps
Is it possible to make money from mobile apps? Yes, according to Le Web's panellists on the question – but there are plenty of potential pitfalls and obstacles.
It may not be all that easy, but what's most important is the fact that the market is growing – in five or six years' time, Team Europe Ventures co-founder Lukasz Gadowski predicted, "it will be hard for us to imagine how we could ever live without the mobile medium".
The growth of the market means even big telecom companies can't afford to ignore it, according to Gadowski. He said, "The sheer growth of the medium means those telecos who fail to come up with a good app store will disappear."
It's estimated 300,000 apps will be on the market by the end of next year, and up to 10bn devices will eventually be in use. The only way you can make sure you don't get lost in all of that is to treat an app like a business – it needs marketing, putting it on an app store isn't going to be enough when it's competing against free apps doing the same thing. To really get noticed, it needs to be thought of as a business, with its usage and its life after purchase considered. Ouriel Ohayon, co-founder of Appsfire.com, said, "The most successful ones are very business driven and marketed very strongly."
As the market grows the types of apps on offer is developing. Gary Shainberg, VP of global technology and innovation at BT, said the emphasis is shifting from making money directly from apps sales to indirect money-making and engagement.
He said, "Something that's really changed the banking industry is NatWest Bank has just launched a free app for online banking on the iPhone. Up until now there was an issue with two-factor authentication." He added BT is starting to develop apps for the iPhone that "help customers make decisions – it's not directly making money, it's indirect."
---
December 10, 2009 1:17 PM
E-commerce
,
Google
It turns out publishing companies are not the only ones to dislike Google's dominance – e-commerce companies don't like having to rely on the search engine for their traffic and revenue either, and one even called it "a new tax on the internet".
Xavier Court, co-founder and VP of marketing in Europe at Vente-Privee, said, "It's a new tax on the internet, we're not Google-dependent. We don't spend one euro on Google. All our members come through other members." He admitted the company spends money on Google in other countries when the company is starting out, but said, "After two, three or four years we stop."
Thilo Bendler, VP at Otto, said Google is a necessity for the company. "We are dependent on it for traffic," he said, "but you can never be happy if you have to depend on one comany to generate traffic."
The internet is increasingly important to retail but the members of the panel at Le Web conference in Paris said the move into real time web was not one that would necessarily work for e-commerce.
They said they use Facebook and Twitter to connect and build trust with customers, but not to push sales. Xavier Court of Vente Privee said, "I dont like the idea of using Facebook and Twitter as marketing tools. Consumers are not naive – they know when it's a company push on Twitter."
The panellists said it was "up to entrepreneurs" to come up with a way for retailers to make sales via tools like Twitter buttons and Facebook buttons. And the tools available today are not sophisticated enough for commerce through the social web – there's no payment system for Twitter, for example.
---
December 10, 2009 12:04 PM
Authority
,
Google
,
news
,
twitter
,
Web
Does Google's announcement that it will add a stream of real time content from across the web into its search results validate the value of real time search.
This is how Google put its announcement earlier this week:
Now, immediately after conducting a search, you can see live updates from people on popular sites like Twitter and FriendFeed, as well as headlines from news and blog posts published just seconds before. When they are relevant, we'll rank these latest results to show the freshest information right on the search results page.
It's a big difference to users, who will now get a raft of new information sources thrown into the mix that thus far have been "largely" the preserve of the tech and media communities, but what will everyone make of this, I'm not sure.
One thing that is for sure is that this move by Google brings the real time search products, like twitter right into the mainstream, and if Google thinks it should include it then in many ways this does validate the value of real time search to users.
Tobias Peggs, GM of OneRiot a real time search product, said that 40% of searches on internet were looking for real time information.
Speaking on a panel called "content versus conversation" at Le Web, in Paris, Peggs said that this means there's a 40% market share in the search market for real time search, a big chunk.
However, real time search has a lot of challenges to deal with if it is to cut into the traditional search market.
Peggs said that traditional search had 10 years experience of monetising its content through Search Engine Marketing and Search Engine Optimisation, but this breaks down when it comes to real time web.
Nick Halstead, CEO of tweetmeme.com, agrees that real time search has to find its revenue stream, but it also faces other challenges, such as authority and relevancy of content in the context of traditional search.
I agree, when you search twitter for content and it is derived from your followers, who you have hand selected, you can then make up your own judgement and select the authority of that source.
Take that element of context out of the mix and if alongside your results for a search on "earthquake", for example, are loads of tweets from people you don't know, what is the value of that information?
Google's move definitely validates the value of real time search, but it also throws up lots of other challenges for the real time web, which is still a young developing industry. Sometimes we can't second guess the way it will develop.
---
December 10, 2009 10:10 AM
Companies are failing to keep up with the pace of change on the internet and need to follow three steps to keep up, according to Jeremiah Owyang, a partner at the Altimeter Group who spoke at Le Web conference in Paris today.
He said the real time web is no longer quick enough, and that the next stage would involve web users talking about what they plan to do in the future. He said, "Most companies can't keep up with the slow web, let alone the future web." He said there are several examples of companies whose adverts or marketing had been negatively discussed on Twitter and YouTube, such as Motrin, an American painkiller brand. Despite the company responding within 24 hours when mothers tweeted their adverts were "patronising", the response wasn't quick enough – the story escalated from a Friday and was on mainstream news by Monday.
He told companies to:
1. Provide "social personalisation". Companies first need to listen to people on the social web, using Google alerts, Technorati to monitor blogs, and Twitter search. There is also social monitoring software available, and advised searching for topics around your product – for example searching "headache" and "back pain" if you're Motrin.
The second part of the process is to build up "social personalisation". This involves using the information you've found on customers via the social web and matching it with the data already held on them. Companies can look at a customer's website or Facebook profile and recommend a new car for them, for example. "These systems aren't very mature at the moment," Owyang said, "but this is going to extend into the real world."
2. Recruit an unpaid army that will monitor the web for you. "You can't be in all places at all times on the web, so work with your customers to build that army." People are not being paid, but they're being promoted and their reputation is boosted. They get recognition rather than payment, and Owyang suggested allowing them access to special information and events. It's also important to listen to their feedback and make changes based on it.
3. Invest in the management systems needed for this, which Owyang called social CRM. The systems are again in their infancy because most of them have not yet connected up with the data available on social networking profiles. Using the data from these profiles can help companies to respond quicker and provides a company with a "real time" database on what consumers are saying.
---
December 9, 2009 6:21 PM
Google
,
Marissa Mayer
Marissa Mayer, VP for search products and user experience at Google, spoke today at Le Web in Paris about the big problem facing publishers on the internet – how to make money in an age where consumers expect free content.
News Corp's Rupert Murdoch has gone on the offensive recently, with rumours of him planning to remove all his company's content from Google and place it on Bing in an effort to make money. Google's response has been polite – Mayer today said, "We hope it doesn't happen. Our goal is to be as comprehensive as possible. We have to respect the copyright owners because if we dont have the content we dont have a search engine. I hope for the sake of the quality of the search engine that doesnt happen."
But they've also been gently insistent that they are doing lots to help the cause of ailing publishers. Mayer said in her interview with TechCrunch's Michael Arrington, "We have developed a lot of programmes and products that help with the problem. We want to make it easy for people to monetise content, and we want to empower publishers. Plus, news search itself delivers billions of clicks on to these sites each month. We are quite motivated and compelled to produce solutions to this problem that really do help publishers."
Mayer talked about a possible answer to the business model problem – the hyperpersonalised news stream – that kind of begs the question, instead of complaining, why don't publishers harness some of the innovation inherent in successful web companies like Google?
Mayer didn't say that (again, she was polite), instead talking about how papers like the New York Times and the Washington Post are willing to be progressive, despite criticism of the contrary. But Google's ideas of the personalised news stream sounds like the kind of idea one of the big publishing names should be coming up with, instead of starting playground fights over who gets to list what.
She said increasing engagement is crucial, adding, "When you read a newspaper there are lots of different columns and lots of different places for your eyes to go next. On most news web sites, there's nowhere to go. Look at Amazon – when you buy something, it says 'Here's what you might like to buy next'. The web has an endless stream so why can't I have a personalised stream of news that's portable. You can read it on your desktop or mobile phone, it takes your preferences into account, the blogs you follow, your social circle, your location. Putting all that together, you can have a very compelling product which could really increased engagement.
"What form that takes is yet to be seen, but whatever solves the problem will probably have these characteristics."
---
December 9, 2009 4:31 PM
Google
,
Meyer
,
news
,
online
Google said it respected the copyright of publishers and doesn't want to lose any from its index.
Marissa Meyer, VP at Google, told delegates at Le Web conference in Paris, that it respected publishers' copyright.
"Google wants to be as comprehensive a search as possible, so have to respect the copyright… we have to do that. For the quality of the search engine we would hope to keep all publishers in Google," she said.
But she warned publishers that they needed to do more to engage users in online news. She said that online search reduced the amount of content readers looked for.
"If you search for news you may just read one story – so that is the atomic unit. You land there and just look at the one article."
Publishers must engage their readers by offering additional relevant content at the bottom of articles and by bringing their content alive.
"Why can we not have a personalised stream of news that includes our broad preferences, our social circle and that is relevant to our location?
"If we can bake all these things together could have a compelling news product. I call it the hyper-personalised news stream."
So Google still sees a value for news online but believes that it has to become more individually relevant and personalised and alive, in that it continues to develop, to engage readers more.
It is true that news does date very quickly, particularly in the face of real time updates that are now available through the likes of twitter.
Meyer and Google clearly want to keep Murdoch and his newspapers within the Google body of content, so I believe there is more to run in this story yet.
However, whereas Google will talk about working with publishers, it will also throw the gauntlet back to them to ensure that they are doing the best by their users in the online medium….and that means making their content more alive and engaging to stop users hitting the back button. That's the challenge.
---