Sep 10 2010 12:29PM GMT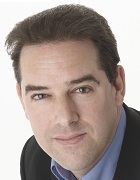 Profile: Bryan Glick
Tags:
Computer Weekly attended a press briefing yesterday with NHS chief information officer Christine Connelly to discuss the changes to the £12bn NHS National Programme for IT that have effectively scrapped the controversial project.
The links below are to podcast recordings of Connelly talking and answering press questions on the future of NHS IT.
Christine Connelly on:
Why the management and organisation of the NHS National Programme for IT is being revamped.
What has changed, the future of Connecting for Health and value for money on the £5bn spent so far.
How much freedom NHS trusts will have to buy what they want in terms of IT, and the future of the Summary Care Records system.
What the NHS will have to pay suppliers BT and CSC.
How the revised IT plan for the NHS will affect existing IT suppliers.