Sep 9 2016 9:48AM GMT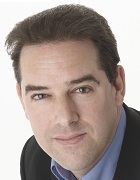 Profile: Bryan Glick
Tags:
Change is hard. Few business or IT leaders would disagree with such a statement. But learning the lessons from change should be the easy and obvious outcome.
Failing to learn the lessons from change even after those lessons have been repeatedly expressed as a result of repeated problems can surely only be a sign of fundamental – even institutional – flaws.
Step forward, the UK civil service and technology change. This week has highlighted two of the most striking recent examples.
First, we had the latest in a long line of NHS IT reviews, a thorough piece of work by Robert Wachter. Its conclusions will be familiar to anyone who followed the many years of the toxic National Programme for IT (NPfIT), and the reviews of NHS IT by Derek Wanless in 2002 and 2007. How little has changed.
Wachter flagged up the issue: "Even after NPfIT, we do not believe the lessons of adaptive change have been fully learned, and this may well be the greatest threat to the current efforts to digitise the NHS," he wrote.
Also, we had a comprehensive analysis of the current state and troubled history of Universal Credit, from the Institute for Government. Its author, former Financial Times journalist Nick Timmins, focused in particular on the cultural and organisational resistance to change in the Department for Work and Pensions that contributed to much of the early problems on the controversial welfare reform programme.
Timmins' report showed that while some of that inherent resistance has been overcome through political necessity, question marks remain over whether that lesson has truly been learned.
If you talk to a wide spread of people in the Whitehall digital community, there's a real fear that many of the welcome changes introduced in the last five years – largely through the influence of the Government Digital Service (GDS) and the fresh blood it helped bring into departments – are set to be diluted by the institutional resistance of the civil service.
Despite renewed positivity at the top – from new Cabinet Office minister Ben Gummer and new GDS director general Kevin Cunnington – concerns at the coalface of digital change remain. Stories abound of petty problems and avoidable delays because dyed-in-the-wool civil servants can't adapt to concepts such as end-to-end service management, iterative or agile working, or simply not challenging their superiors when user research shows that policies or operational decisions just won't work.
For all the Whitehall in-fighting over GDS, the real challenge is here, in the grubby day-to-day workings of digital change where frustration is growing and lessons are clearly not being learned – and not being learned again and again, despite repeated evidence.
Change has to be led from the top, and resistance to change overcome from the top. But the real challenge of digital transformation in government lies in the everyday realities and frustrations of those who continue to struggle against the institutional resistance ingrained into civil service culture.