Oct 21 2011 11:30AM GMT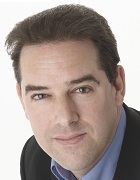 Profile: Bryan Glick
Tags:
The government's IT chiefs have clearly had a busy few weeks, and have set themselves up to be sure that continues.
In less than 24 hours, the Cabinet Office has released an invitation to tender for £60m of G-Cloud contracts, and published its Strategic Implementation Plan (SIP) – a detailed, milestone-packed delivery programme for large-scale change in government IT.
The SIP promises the release of four more key strategy documents by the end of this month – covering cloud, end-user devices, green IT, and IT capability. The plan sets out a long series of deadlines to which government CIOs have committed – manna for critics who expect to see "government misses deadline" stories.
The SIP moves the coalition's IT strategy from the "what" to the "how", and reflects the oft-stated desire for greater transparency and accountability. For that, it is to be welcomed and applauded.
The document also lists the key risks to achieving its objectives, and among those are three areas which, while each covered in a sentence in the plan, will present the biggest test for the ambitious changes it outlines.
It is surely no coincidence that the first risk to the overall strategy identified in the SIP states: "Supplier market is slow to adapt to the new ICT landscape." Now there's a euphemism if ever there was one. For all the supportive words you can be sure we will hear from the big systems integrators, they will be digging their heels to resist changes to their dominance, pointing out all the commercial reasons why they need long-term commitments to contracts, why bigger is better. We hope that diversity wins.
But supplier entrenchment is only one facet – equally entrenched attitudes across Whitehall make cultural change a huge challenge. Some departments already resent the centralised control over IT spending imposed by the Cabinet Office, using years of experience in Civil Service obfuscation to retain decision-making over their local IT initiatives. Open, standardised IT means open, standardised procurement – a huge change in the way many mandarins are used to working.
Finally, some of those busy government CIOs need to take a long hard look in the mirror too. For all the criticism of firms that supply IT to Whitehall, government itself has not been an intelligent buyer. Insiders already admit that some CIOs will struggle to adapt to the move the cloud – a fact recognised by the proposed creation of a CIO Academy.
The drive to outsource government IT has led to the over-outsourcing of IT skills. The public sector needs to rebuild and retain the modern IT skills needed to deliver the aims of the SIP – IT architecture, project management, supplier management, and so on – and to re-take ownership of the technology that will be central to delivering cost-effective, digital-by-default public services over the next 10 years.
Big challenges lie ahead; a good start has been made. The real work starts now.