Feb 14 2014 1:10PM GMT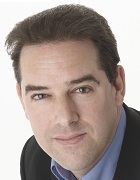 Profile: Bryan Glick
Tags:
There has been a lot of discussion lately on the topic of teaching school children how to code.
Some controversy has ensued – as ever – around some of the initiatives, but there is little disagreement that it's vital for the future UK economy that schools offer basic computer science education for all and the opportunity for kids to develop coding and computing skills at an early age.
It's also good for the children themselves, regardless of their future economic potential.
There is pretty much universal agreement that better technology education in schools is A Good Thing. But what are we going to do for the next 10 years until those children reach the workforce?
There are still plenty of skills shortage deniers around, but the evidence continues to mount that the demand from businesses and the public sector for digital technology expertise is far outstripping supply.
In the north-west of England, digital businesses seeking new staff had to increase salaries to remain competitive, and developer wages in the region shot up by 16% in 2013 as a result.
Computer Weekly has reported on the difficulties that some Whitehall departments are facing in recruiting suitable IT professionals to support the drive for digital public services.
HM Revenue & Customs, for example, is trying to recruit 50 people for a new digital centre in the North-East. I was talking about this to the CEO of a major IT recruitment firm recently, who summarised the challenge rather succinctly: "The trouble is, there are only 50 people with digital skills in the North-East. And they all know each other," he said.
At a time when even David Cameron is encouraging UK businesses to bring back skills they have previously offshored, the gap between demand and supply is not closing anything like fast enough – if at all.
Camden Council in London is one organisation that has recognised the problem, and its new digital strategy highlights the need to "upskill" (dreadful word) its staff. They have also identified the solution – investment in training existing employees is the only way to avoid skills shortages or soaring wages.
One of the Whitehall bodies – the Department for Work and Pensions (DWP) – facing the most pressing need for agile development skills to support its troubled Universal Credit programme, is setting up an internal digital academy to roll-out training for its staff.
I've written here before about the demise of corporate training budgets and the threat that represents to the UK digital economy. All the evidence emerging continues to point to the pace at which that threat is growing.
Concerted pressure and enlightened activism from the IT sector has seen big strides made in changing the computing curriculum and putting in place a path for tomorrow's generation of digital employees.
But in the meantime, we need similar focus and enthusiasm on bridging the immediate gap and encouraging companies to train IT staff for the digital today.