Jun 20 2017 11:09AM GMT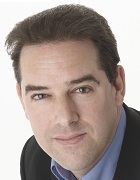 Profile: Bryan Glick
Tags:
In one throwaway line, largely ignored among the wider Brexit comments in his Mansion House speech today (20 June 2017), chancellor of the exchequer Philip Hammond exposed the true scale of the challenge for government IT over the next few years.
This is what he said:
"How do we achieve this 'Brexit for Britain'? Firstly, by securing a comprehensive agreement for trade in goods and services. Secondly, by negotiating mutually beneficial transitional arrangements to avoid unnecessary disruption and dangerous cliff edges. Thirdly, by agreeing frictionless customs arrangements to facilitate trade across our borders – and crucially – to keep the land border on the island of Ireland open and free-flowing.
"To do this in the context of our wider objectives will be challenging. It will almost certainly involve the deployment of new technology."
That last sentence is the killer. Note that "almost certainly" is a euphemism – it's absolutely certain that Brexit will require new government IT systems in many areas, and significant changes to existing systems in others.
Customs
Hammond talked about customs – let's look at that as an obvious example.
All movement of goods in and out of the UK is handled by an HM Revenue & Customs system called Chief – an acronym for "customs handling of import & export freight". Chief collects some £34bn of tax revenue every year – it is a critical national system.
But it's also 25 years old and can only handle around 60 million customs declarations per year. It was originally developed to run under the VME operating system on ICL mainframes – younger readers may need to Google "VME" and "ICL".
As it stands, Chief is not fit for purpose in a Brexit world, and HMRC is already working to replace it. However, in March this year, the Treasury select committee said that confidence in the replacement system had "collapsed".
According to then committee chairman Andrew Tyrie, the new system needs "to handle a possible five-fold increase in declarations that could occur when the UK leaves the EU. The consequences of this project failing, or even being delayed, could be serious. Much trade could be lost."
Immigration
Let's look at immigration, another topic discussed by Hammond in his speech.
The current UK border systems centre on two main applications – Warnings Index, which is over 20 years' old; and Semaphore, developed as a pilot project in 2004 but still used today.
A 2013 report by the independent chief inspector of borders and immigration, found that Semaphore and Warnings Index were known to contain "critical system vulnerabilities".  A National Audit Office report in December 2015 found that Warnings Index "suffers from an average of two high-priority incidents a week", including a component of the system not being available, or "30% or more of border control points being unavailable".
A plan to replace both systems, the e-Borders programme, started in 2003 with the aim of improving the use of data to track people moving in and out of the UK's borders. The programme was eventually scrapped in 2014 at a cost of £830m, four years after the then home secretary, Theresa May, cancelled a £750m contract for the IT project. The contractor, Raytheon, subsequently sued the UK government and won £224m in damages.
The useful e-Borders functionality was incorporated into a wider initiative, the Border Systems Programme (BSP), in 2013 – but initial plans were rejected by the Cabinet Office later that year.
The programme has since morphed through at least one, possibly two further iterations since. A smaller system for exit checks at borders went live in April 2015, but is not used everywhere. Exit checks will be critical to post-Brexit borders, because without them the government will not know who has left the country or when.
Indeed, the previous lack of exit checks has been cited as a factor that prevented the UK government from introducing EU laws that could have been used to limit freedom of movement without needing to leave the EU.
The Home Office is working on the eventual replacements for Warnings Index and Semaphore, which are clearly not fit for a new immigration regime outside the EU.
So there are two critical areas of Brexit – customs and immigration – already reliant on ageing IT, with ongoing and long-lasting problems in replacing them. And we don't yet even know what our new customs and immigration rules will be.
Agriculture
Think of agriculture – the Department for Environment, Food and Rural Affairs (Defra), through its Rural Payments Agency (RPA), has seen two of the biggest IT disasters in its attempts to keep up with changes to EU agricultural subsidy schemes. Outside the EU, the UK government will need a whole new system to replace those subsidy payments to farmers.
That's one major system at each of three departments – HMRC, Home Office and Defra. However, according to the Treasury committee, HMRC is also reviewing 24 other systems that may require changes to be ready for day one of Brexit.
Has anyone counted the number of existing government IT systems likely to be affected by Brexit? Has anyone made an assessment of the amount of work and resource required to adapt or redevelop new systems for Brexit? I don't know the answer to those questions, but I'm willing to guess it's a no.
Meanwhile, the government has committed to an ambitious transformation strategy, aiming to deliver vital reforms such as better use of data, identity assurance, an overhaul of back-end systems, development of more digital skills and creation of other cross-government digital platforms.
Whitehall departments are already straining to recruit enough IT and digital expertise to meet these existing plans – let alone what else might be needed to deliver the unquantified scope of Brexit-related technology.
Something has to give
If you take a positive view, Brexit is an opportunity to redevelop Whitehall IT systems and create a digital government infrastructure fit for the 21st century. Realistically, political pragmatism means that's unlikely to happen – resources will be focused piecemeal where they are needed most, even if there is a clear opportunity to impose digital standards across any new such projects.
Something will have to give. We've already learned that plans to scrap costly and inefficient outsourcing contracts are being put back or shelved because of resource limitations. The civil service surely will not have the capacity to deliver new Brexit technology at the same time as existing plans for the digital transformation of government.
The time and resources needed to develop Brexit-compliant systems has to be a factor in any transitional deal that may be agreed to avoid the damaging "cliff edge" of leaving the EU, a risk highlighted by Hammond.
The next five years were already a critical time for the progress of digital government. As Hammond has unwittingly revealed, the pressure is going to be even greater thanks to Brexit.