Jan 19 2009 3:26PM GMT
Tags:
So Barack Obama has the expectation of the whole world weighing on his broad shoulders – it's not much responsibility to bear is it?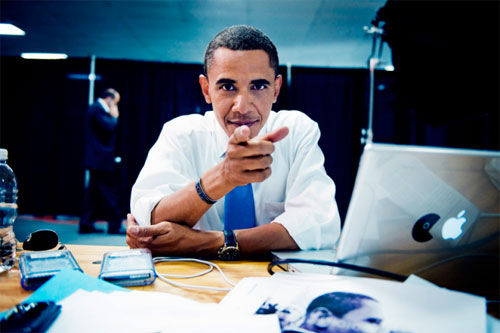 Not only do we expect Barack Obama to lead the free world and America out of the neo-Con Bush era that has isolated America in much of the world, but we also expect him to be the first truly digital US president.
On this front he has started well and his proclaimation that he will appoint a US chief technology officer has excited many commentators. And he is leading by example by pledging to revamp and modernise the US government's own technological infrastructure.
The world will be hanging on Obama's every word tomorrow and technology may barely garner a mention. However, actions count more than words and Obama has already harnessed the power of Web 2.0 tools to help win the presidency, it would be amazing if he was to turn his back on technology now.
To see more on this – see our photo story Barack Obama inauguration – the first digital president and our analysis on the prospects for the technology sector under Obama.