---
November 30, 2009 10:04 AM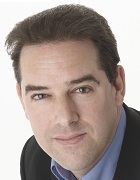 Profile: Bryan Glick
editorial
There has always been a marked imbalance of power between major IT suppliers and their customers. No matter how often IT managers are told about open standards, hear that "we are listening to you", or are blitzed by marketing mantras such as "customer-centric", hardened buyers know they are at...
November 26, 2009 1:57 PM
CW.com
ComputerWeekly.com's IT blog awards came to a crescendo last night as we named the winners at our awards night at Shoreditch House in London.

About 100 invited bloggers and guests joined us for the announcement and to celebrate with us the UK tech blogging scene.

This was...
---
November 23, 2009 5:38 PM
So its here at last.

Computer Geekly Weekly TV... presented by Hermione Way and produced by Red Pepper TV... its been a long time coming, but we think its worth the wait.

Now every Monday you'll be able to get a quick fast fix of the big stories in tech of the week before,...
---
November 20, 2009 4:29 PM
Azure
,
Cloud Computing
,
Google
,
Microsoft
,
Netbook
Microsoft and Google have both unveiled their plans for cloud computing.

Azure is Microsoft's attempt to bridge the gap between desktop and cloud-based computing....
---
November 19, 2009 5:31 PM
CMS
Today we have launched the first in a series of developments on ComputerWeekly.com:


Our white paper library has gone live - this will give IT professionals the opportunity to find detailed information about products,...
---
November 16, 2009 11:01 AM
If you haven't already then this week is your last chance to cast your vote in ComputerWeekly.com's IT blog awards.

So far we have had nearly 8000 votes cast and there's one week to go until voting closes on the 20 November - so if you haven't voted yet then cast your vote now to make...
---
November 13, 2009 4:14 PM
computerweekly
,
Computing
It is with a sad and heavy heart that I officially compose my last blog post as the true custodian of this blog...well I guess it is the case.

On Monday our new Editor in Chief Bryan Glick, formerly editor of age-old rival Computing, will be...
---
November 4, 2009 12:23 PM
vote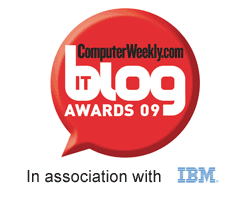 It's time to have your say and cast your vote in the 2009 ComputerWeekly.com IT blog awards, in association with IBM.
Now that our...
---