---
July 31, 2008 4:55 PM
Brand
,
brand-building
,
summer
My word, it's blooming boiling outside today in London (31 July).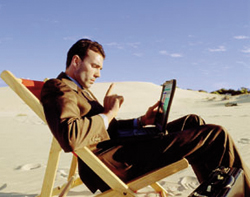 RSS Feed

Email a friend
July 30, 2008 5:07 PM
extradition
,
Gary McKinnon
,
Podcast
What fate will beset hacker Gary McKinnon now that he has lost his extradition appeal in the House of Lords today? If you want to hear what he thinks about the decision then
---
July 28, 2008 5:23 PM
hi-tech
,
screens
,
trains
It's hot in London (BBC says its 26 degress Centigrade, but it feels more like 30 to me), so the good folk at Network Rail have developed a really sophisticated solution to the problems encountered by passengers trying to use the fast ticket machines outside the station.

---
July 25, 2008 11:13 AM
Its time for some video fun... three iPhone videos to amuse you. Firstly, the obligatory will it blend?

Continued »
---
July 24, 2008 3:29 PM
documentary
,
IBM
,
ITV
,
videos
If you live in the West Country, you'll be able to see a documentary at 7-30pm tonight called "West Eye View" on ITV. This film, called "Public Money, Private Gain" is the result of several months of work by a small team and is the story...
---
---
---
July 17, 2008 10:43 AM
information
,
Social networking
I listened to a really interesting talk last night by JP Rangaswami, managing director of BT Design.

JP, who has a very popular and well read blog, Confused of Calcutta, was talking to the CW 500 club about the future of corporate...
---
July 15, 2008 9:05 AM
bloggers
,
Blogging
An Australian woman Olive Riley, who is believed to have been the world's oldest blogger, has died at the age of 108.

Oliver Riley was born in Broken Hill in New South Wales in 1899 and died just days ago in a nursing home in Woy Woy in NSW. Her last post on
---
July 10, 2008 5:28 PM
CIO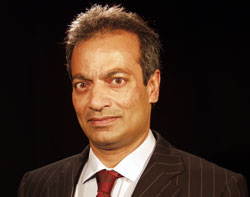 JP Rangaswami, Managing Director, BT Design, and the
---