---
June 27, 2008 10:23 AM
Bill Gates
,
Microsoft
So Bill Gates's is spending his last day in his office today before stepping down at the head of Microsoft - lets hope he remembers to shut his Windows! I know poor a very gag.

You have to be impressed by the media interest in this story if nothing else. It was the second item on Radio...
---
---
June 23, 2008 5:40 PM
ComputerWeekly.com
,
Metrics
Last week's top stories were dominated by our coverage of hacker Gary McKinnon's fight to avoid extradition to the USA. A cracking series of stories that really give a great insight into this fascinatring affair.

---
June 17, 2008 12:25 PM
Cyberspace
,
growth
,
IP address
,
IPv4
,
IPv6
,
transition
,
Video
,
web address
Got yourself an online address? Good for you, because cyberspace is filling up like it was "on steroids", and there may not be enough investment to ensure further growth is possible... Watch this video for a warning on the possible failure of IPv6.
---
June 17, 2008 11:03 AM
computerweekly
,
magazine
,
print
,
redesign
,
relaunch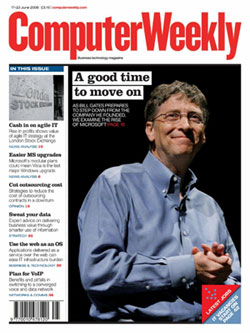 If you're a regular reader of or subscriber to Computer Weekly...
---
June 13, 2008 5:30 PM
productivity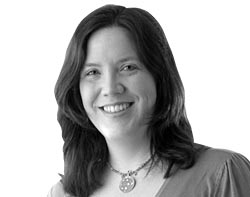 Normally on Friday the editor's blog attempts to bring you a round up of...
---
---
June 6, 2008 9:25 AM
BBC
,
Ofcom
I loved the BBC's coverage of broadband speeds this week. On Tuesday morning they got 30,000 people to participate in their broadband speeds exercise, resulting in this interactive map. A mash-up of comments and recorded speeds of...
---
June 3, 2008 10:39 AM
Where I come from in Norfolk, some of the older folk have a saying, "things keep-a-changing boy".... It's a saying that is normally used to lament the march of "so called" progress, something that Norfolkians are not normally keen on.

Well despite being a kindred spirit with the good...
---