---
November 30, 2007 9:45 AM
Data protection
,
HMRC
,
Video

ComputerWeekly investigative journalist Tony Collins broke the story that the HMRC had been sending data online for months to the National Audit Office. See Tony discuss this...
November 28, 2007 12:09 PM
Internet
,
Web

I saw this really interesting post on the Scobleizer blog...
---
November 26, 2007 12:37 PM
ComputerWeekly.com
,
relaunch
,
Video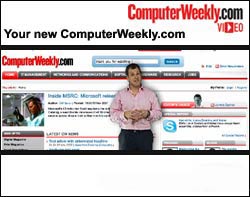 If you hadn't noticed - ComputerWeekly.com has had a major facelift. Whenever websites redesign it...
---
November 22, 2007 1:02 PM
ComputerWeekly.com
,
redesign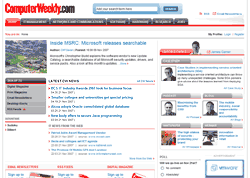 ComputerWeekly.com is evolving. Yes, as you may have already noticed, we've had a makeover, but this redesign is more than just a lick of...
---
November 21, 2007 12:59 PM
CW.com

ComputerWeekly.com has four excellent pieces of analysis on HMRC's loss of 25 million personal data records on a CD. It is a worrying...
---
November 20, 2007 3:11 PM
ComputerWeekly.com
,
CW.com

Hi I'm James Garner and I'm the web editor on ComputerWeekly.com. I joined...
---