Aug 31 2013 12:30AM GMT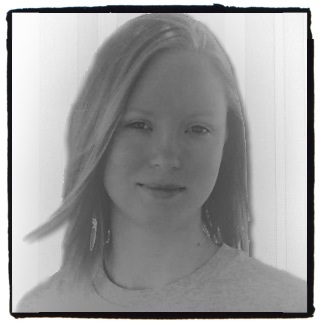 Profile: Michelle Greenlee
Tags:
The Microsoft Team Foundation Service is approaching its second anniversary. Launched as an invite-only program in 2011, the service has been available for production use since 2012. The service combines team collaboration tools with version control, test execution, and cloud-based load testing in one dashboard available from nearly any device.
Free for up to 5 users, Microsoft Team Foundation service offers a suite of collaboration and testing tools at a reasonable price for smaller teams. Targeting smaller teams and budgets could prove to be a good move for Microsoft considering the number of hosted tools available separately to accomplish the same tasks. If you've been reading Developing Clouds lately you'll notice a trend – I'm discovering Microsoft development tools anew these days.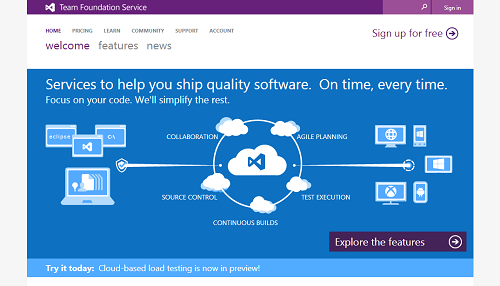 Creating a new project from your team dashboard is easy. You can choose the process methodology and version control (Git or Team Foundation Version Control). Repository access is available through an array of Visual Studio desktop product or Eclipse. Git support in Visual Studio Express offers a low barrier to entry even for newbie Git users. Microsoft's documentation for this product contains plenty of information that both helps new users and assists more experienced users.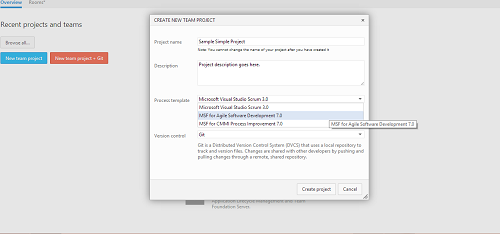 Code is available for viewing and feedback but cannot be edited from the browser. I expected a browser-based editor like Bitbucket's.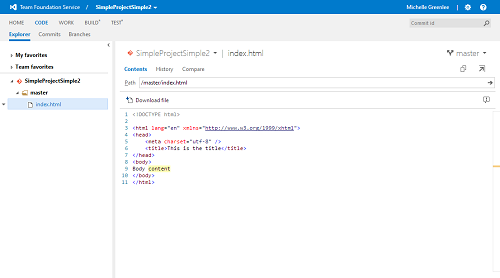 Making changes from the browser isn't possible but can compare versions with the code compare tool.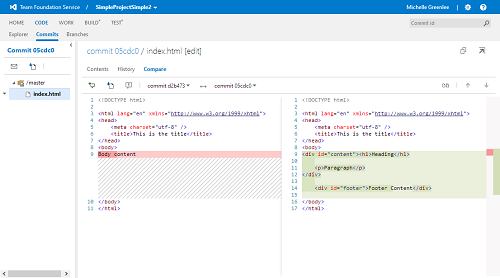 Task assignment and tracking is also available.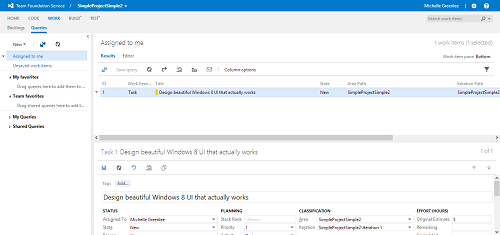 View commit history complete with comments.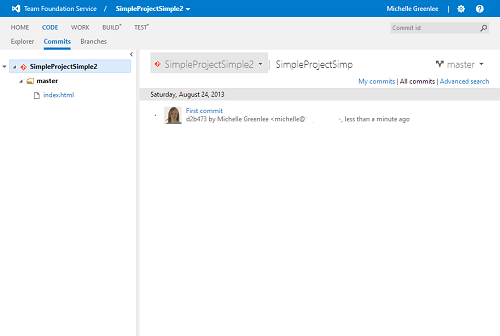 Live chat with full history is available too.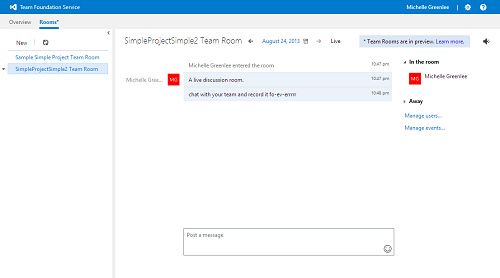 The Visual Studio Team Foundation service offers an impressive collection of tools for distributed teams. I was disappointed by the lack of a browser-based code editor and support for Code Envy (my favorite cloud-based IDE). After experiencing the oddity that is Windows 8 gestures I was pleasantly surprised by the simplicity and usefulness of the Team Foundation Service's user interface.
I would consider the service for version control and team collaboration in the future. I really liked the all-in-one approach to team projects. I might have liked the service a tad more if I had access to a Windows Azure trial account without a credit card. Offering a timed or storage-limit based trial to Visual Studio Team Foundation service would have made the new service a complete cloud develop+deploy platform. Give it a try if you haven't already.