Jun 30 2013 7:12PM GMT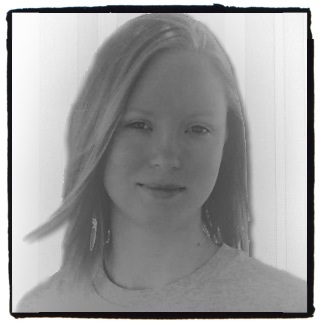 Profile: Michelle Greenlee
Our increasing dependency on cloud services to save all our data, photos, and documents in the cloud has created a whole new approach to personal and business printing.
Several years ago you'd carry a portable printer for your laptop. Web-based apps and services in the cloud present a problem for real-world printing needs. Enter the hero; cloud printing. It would appear the cloud is going to save us all from our collective grounded existence.
Cloud printing, as defined today, connects your device or desktop computer to a web-based print application to a printer via the Internet. This isn't the only definition of cloud printing, as you can imagine. The confusion over the usage of the term cloud is well-documented. Commercial print providers are already adopting the term to describe web-based document management and procurement systems. Companies like Hubcast are perpetuating the misnomer.
Google's Cloud Print was originally developed to provide an easy way for Chromebook owners to print from any location from the Chrome web browser. Cloud printing eliminates the need for specific print drivers for each printer and operating system. Google wasn't the first company to delve into cloud printing. HP developed a line of Internet-ready printers, called eprinters, several years ago with a similar concept in mind. These eprinters connect to your home computer allowing you to print from anywhere just by sending email to your printer. There's an HP YouTube video of a happy baby running full speed down the real highway to make to grandma and grandpa's printer from mom's camera meant to help explain the eprint technology. HP has expanded the eprinter concept into a web-based print service that includes Google's Cloud Print.
Google says this about current trends in printing and web-based apps "We observe two significant trends in computing today, the shift towards web/cloud-based applications and the proliferation of web-connected mobile devices. As these web apps and mobile devices have become more capable, users are expecting the same capabilities from them that they have on their PCs, and printing is near the top of that."
Cloud printing is still an emerging market without common standards. Cortado's Cloud Printing Alliance seeks to change that by partnering with manufacturers of printers, mobile devices, wireless routers to provide any device printing from any location. Cortado is a cloud workspace service provider offering secure storage, collaboration, printing, and more from any desktop or mobile device. An excerpt from an IDC analysis of cloud printing and its current adoption rate, includes this quote from Dinesh Srirangpatna of Hardcopy Peripherals: Software and Services, "Customers are educated about the mobile print value proposition and are increasingly engaging with providers. On the technology adoption curve, mobile printing has moved from innovators to early adopters. Lack of standardization is a barrier for adoption by early majority."
FedEx has taken advantage of The Internet of Things by providing cloud printing services in-store from a Kiosk. Printing from Dropbox, Google Docs, and Box have been available at FedEx since 2011. I believe the FedEx model, in part, is the future of Cloud Printing. Equipment standards will contribute to mainstream adoption. Until then, you can build your Google Cloud development skills. Google provides code samples, detailed documentation, and API reference at https://developers.google.com/cloud-print/docs/overview. The opportunities for developers will be many as cloud printing matures. Do you already take advantage of cloud printing?