Sep 30 2013 10:03PM GMT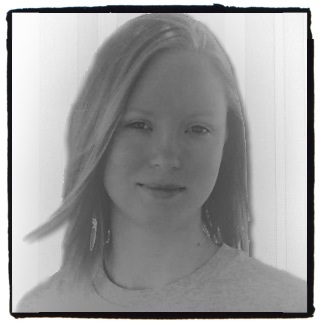 Profile: Michelle Greenlee
Management of distributed teams, even teams within the same office can be a major challenge if you're relying on email as your task list. Tagging and check marks only work for so long before your team begins to miss tasks and communications.
Cloud-based project management services are abundant. Choosing one that both works and looks good with a small learning curve is no easy task. At times it feels as though you can choose one option, not both. Enter Asana.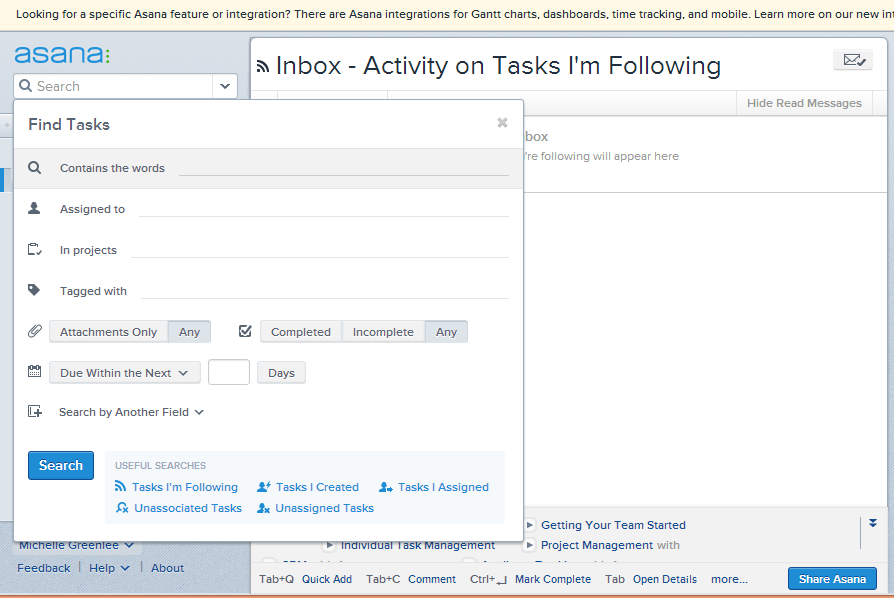 Asana is an intuitive project management service that looks good. It uses an inbox method to keep projects and tasks organized. Projects can be private, public, or shared with specific Asana project users.
Each component looks and responds like a desktop window. Tasks and projects slide can be visible from the main screen or slide out of the way.
Calendar Sync allows you to add your Google Calendar or other iCal format calendar to your Asana workspace.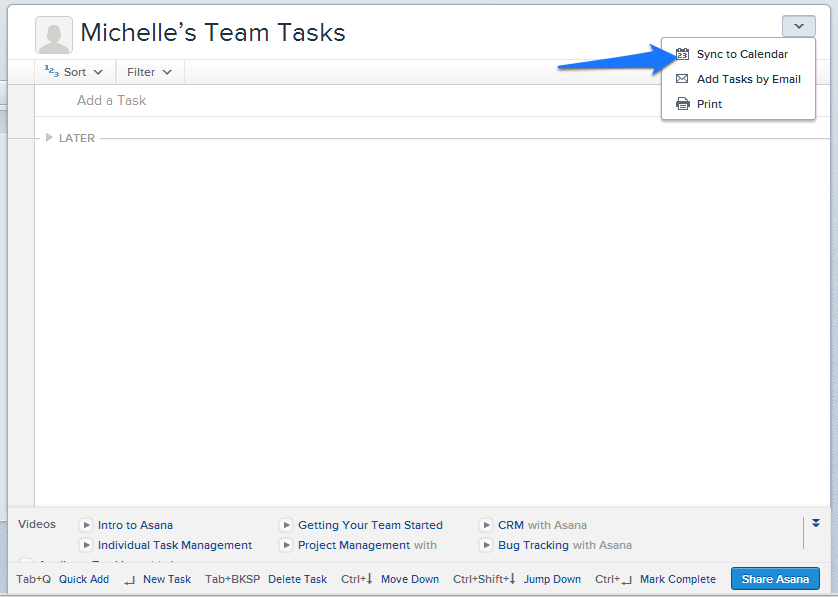 You don't even have to add tasks from inside your workspace. Asana provides a dedicated email address for creating new tasks via email.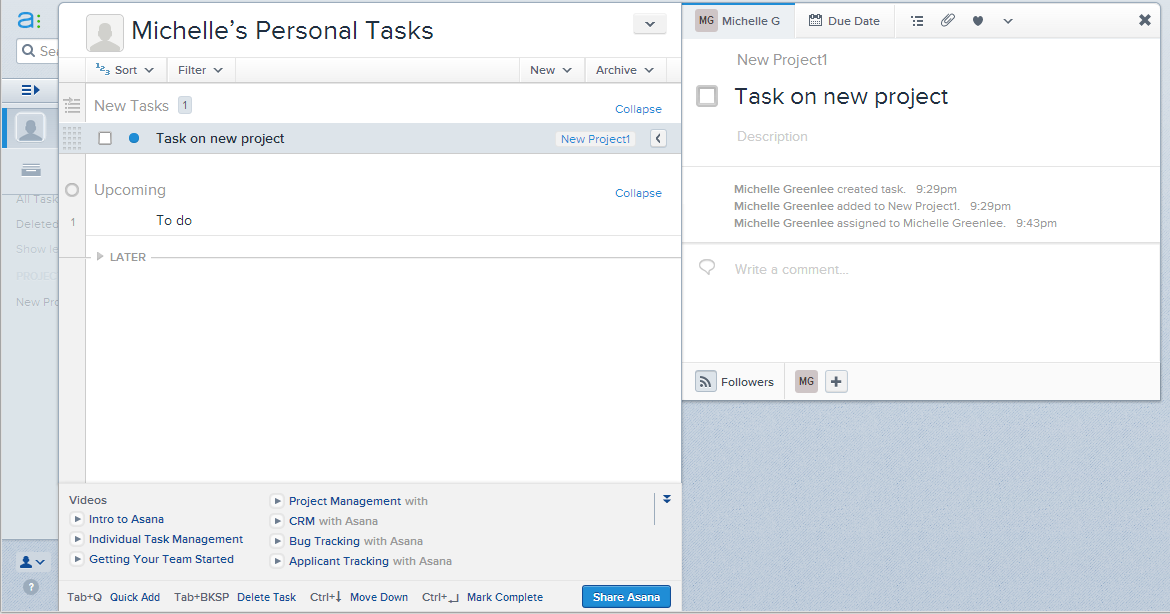 Each windows within the platform work well together by moving out of your way so you can manage your work. If you get stuck you can view help videos from nearly any window.
With a clean workspace you get get a lot done. Asana is definitely worth trying.