Mar 26 2014 7:00AM GMT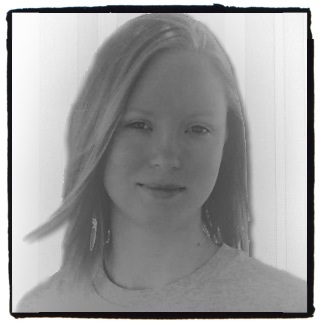 Profile: Michelle Greenlee
Tags:
Microsoft waited too long to bring PowerPoint online. This is the short story of what became of the slide show presentation space in its absence.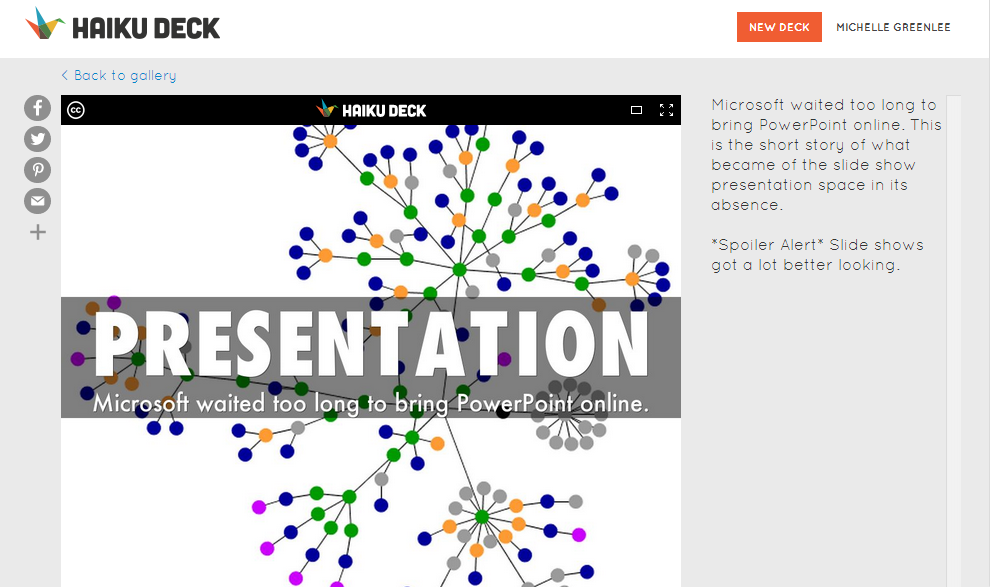 While Microsoft focused on the desktop, competitors took to the cloud.
Prezi – Prezi.com offers a free online tool for slide show creation and hosts the final product too.
Haiku – Haikudeck.com offers a free presentation creation tool and hosts the final product. It gives users access to a large image library complete with automatic source citing.
Google Drive – Google Drive has offered a hosted slide show solution for many years now. Google Drive offers users a simple way to collaborate on presentations. You can easily make a 4 minute presentation last a cool 35 with help from enough collaborators!
SlideShare – SlideShare is dedicated to hosting presentations. They offer business promotion tools for pro accounts but no creation tools. Most other hosted creation tools will allow users to export presentations for offline use. You could create presentations on one platform then upload to SlideShare if you were keen to do so.
Zoho Show – Zoho is the Google Docs clone from way back. It's proven to be just as good and sometimes better than existing Google tools. Zoho Show looks a lot like Google Drive Presentations but it's not an exact copy. Zoho Show allows you to both create and host your slide shows on its platform. You can use Zoho Show for free. They also offer pro accounts with additional features just like the others featured in this presentation.
Microsoft was late bringing PowerPoint online. Lateness brought consumers an excellent selection of hosted tools. No longer are you confined to the world of PowerPoint for presentations. Microsoft may one day be a relic of the past in the world of presentations. It may already be that relic in the present.
See the above slide show with notes on Haiku or without notes on SlideShare.