---
March 22, 2014 3:48 PM
SAP offers free online courses at through a new program called Open SAP. The Open SAP education model gives learners an opportunity to study SAP technologies and network with other learners. The program is relatively new and currently offers ten courses.
Each Open SAP course has a set run time, start and end date, and final exam. Courses usually run 5 to 7 weeks. Participants are expect to complete weekly assignments and attend video lectures. Additional study materials such as slide decks and handouts are provided.
SAP offers courses over its own products and services as well as other operations critical courses. Sustainability and Business Innovation begins April 29, 2014. In this course, participants will learn about sustainability in context with other business units. Participants will learn how IT can help create competitive advantage while reducing cost and driving innovation.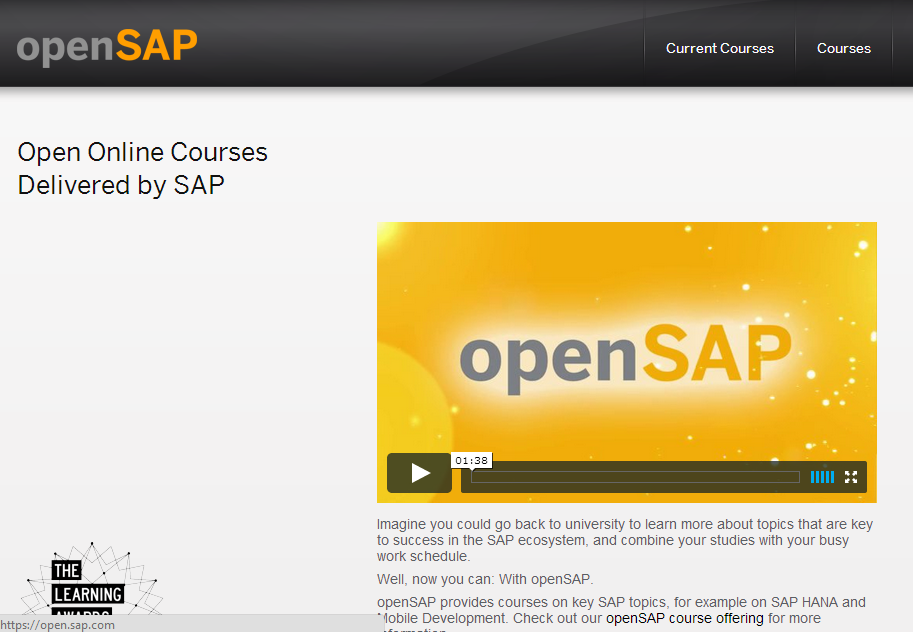 Since this is not a developer-centric course, attendants need not be developers. Of course, developers are welcome to attend and encouraged to do so. No additional software or programming knowledge is required to attend.
Course Requirements (from the site):
Basic understanding of business and administration processes
Basic understanding of industry value chains
Basic understanding of information technology (IT)
Interest in sustainability
Completing all assignments (graded weekly) and completing a final exam earns a certificate of completion. The final exam is scheduled for the week of June 10-17, 2014. The course is free and open to the public. SAP claims courses are even compatible with tablet devices like the iPad. Open SAP hopes you'll spend your Spring and Summer studying with SAP for free.
March 9, 2014 8:27 PM
Cloud-based storage options are plenty. Consumer versions are no doubt well-loved and oft-used in your enterprise. Enter SpiderOak and OwnCloud. Each offers both consumer-grade and enterprise options.
Privacy demands a zero-knowledge service like SpiderOak. The service promises to know nothing of your user account and saved content. Privacy and security are among the services top priorities. Saved data is encrypted, user names and passwords are never available to employees. SpiderOak encrypts data during transmission and while it's saved on their servers.
SpiderOak offers cloud storage, sync, and backup. Data across multiple devices can be automatically updated and synced on a schedule you create. Access is available on every device you set up. They currently support Android and iOS mobile devices. Desktop support is available for Windows, Mac, and multiple Linux flavors.
SpiderOak delivers both a hosted version of its platform and an enterprise version. The enterprise version can be set up on-premises for tighter control of stored data. This large scale deployment option offers the same encryption technology as the consumer version behind your organization's firewall.
OwnCloud is a data sync and share platform delivered as a hosted platform at OwnCloud.com or on your own server. Like SpikerOak, OwnCloud's priority is securing your data against prying eyes. OwnCloud's enterprise solution is also available for use behind a corporate firewall. OwnCloud offers a solution to every organizations problem with consumer-grade cloud storage services.
Unlike SpiderOak, OwnCloud offers an open source version of its platform and is available as a quick install web application on multiple hosting services like Red Hat's OpenShift. Installation is quick and easy, usually done with one click. Keeping your personal data secure requires an SSL certificate. You'll be reminded to install one after installing OwnCloud. You will control your own cloud just as the name implies.
OwnCloud and SpiderOak enterprise solutions are an obvious answer to the consumerization of I.T. while fending off snoops of many kinds. Quick adoption of enterprise software isn't always easy when its difficult to use. OwnCloud and SpiderOak deliver a well-designed interface while securing data.
---
March 6, 2014 9:50 AM
Zapier is an automation tool for web services that promises to zap the boring out of repetitive tasks by handling the work for you. There are zero promises of putting away the laundry or washing the dishes on the site so I'm not quite sure how they pull it off.
A closer look reveals a nifty IFTTT competitor with an edge – Zapier offers a paid tier. You pay to let them automate tasks on many of the free services you're already using. Fascinating, right? Unlike IFTTT, Zapier only automates web services. Home automation devices aren't available at Zapier.
Zapier works with a huge list of web services. You can automate the duplication of data many times over if you choose. Support for familiar services include Gmail, Dropbox, Wufoo, and RSS. You can even copy your work between Asana and Trello if you like.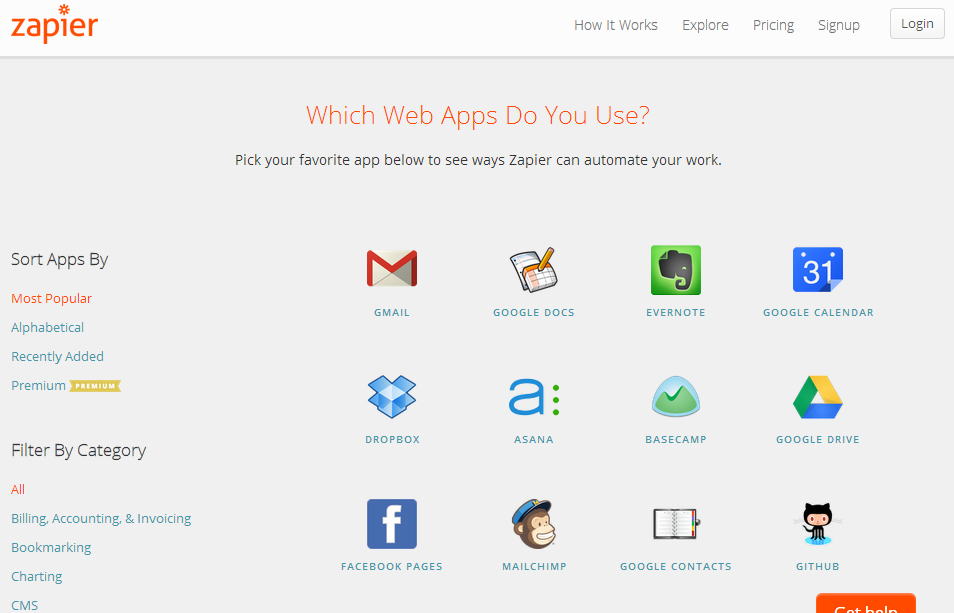 Tasks like saving form entries to a Google Docs spreadsheet can be helpful if you prefer not to use a system's built-in support for Google or you want to avoid the dreaded weekly data export. I vote for the latter. Exporting data from some of these services takes only a minute or two but you must remember to do it on a schedule. Who has time to schedule a dreaded task like exporting form entries?
Zapier's slogan should really be something like "we automate the boring". Somehow the automation of boring tasks is exciting in its own way. You can marvel at your own cleverness while working on something only slightly less boring. Time saved, mouse clicks spared. Every mouse click saved is one that can be used on something totally useless later in the day.
What do you automate in your day-to-day activities? Do you prefer IFTTT or Zapier? Tell me in the comment section below. I promise not to automate my responses.
---
March 5, 2014 9:00 AM
Choosing the right tools for mobile development can be difficult if you don't know where to look. It can be just as trying if you look in all the right places but only find snippets of information you must string together on your own. SAP offers a browser-based tool for mobile app development called AppBuilder. The browser-based tool is available free but you have to set it up on your local machine. Interesting isn't it?
SAP AppBuilder is ready to build web apps with the default set up. You must have the Android SDK installed if you want to create Android apps with it. Today, we're going with the default set up on a Windows machine.
Install Node.js
Open a command window and type npm to verify your Node.js installation is working.
Download and unpack SAP AppBuilder to the desired location. You'll be running the program from this location.
Run AppBuilder by double clicking run.bat in the directory you created for AppBulder.
Using Google Chrome, open the AppBuilder interface by going to http://127.0.0.1:9009/ide/ares/index.html if it does not load automatically for you.
The AppBuilder code includes a few sample applications to get you started. You'll see these on your welcome screen. Creating a new app loads the onscreen code editor. You should see a familiar development environment layout in blue and gray. The editor gives you access to code or use a simple drag and drop interface.
If you'd like a more in-depth look at your installation options, refer to SAP's AppBuilder installation tutorial at SAP Academy. Learn how to create a new chart app with this chart app tutorial.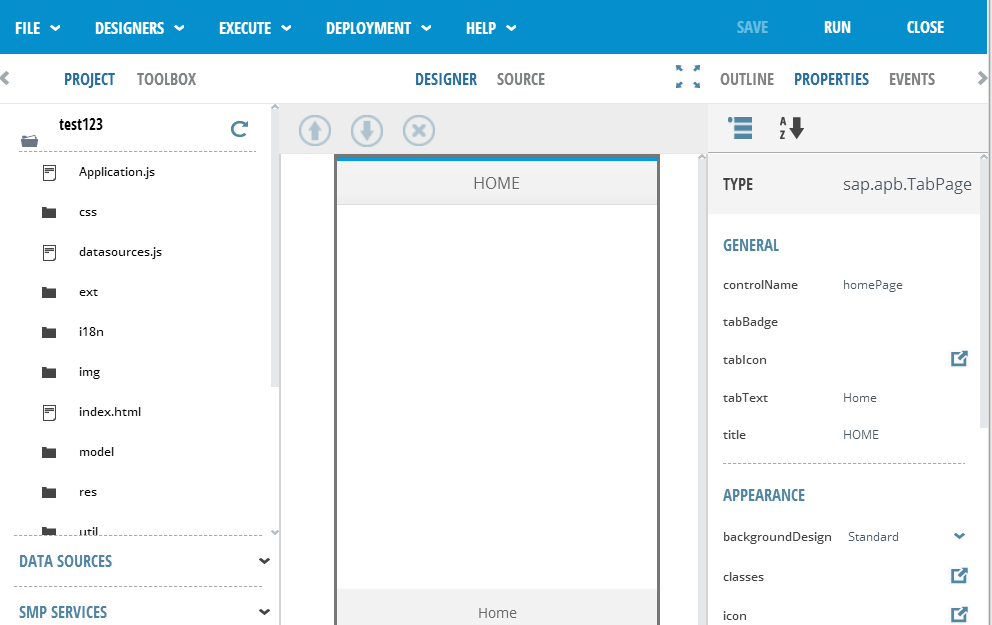 AppBuilder is easy enough to set up and run from your local machine but it feels a little backwards to do so considering the power of SAP. I expected a fully hosted version of this browser-based IDE when I first read about it. The developer center wasn't quite clear enough about the real location of this tool. A SAP hosted version could have data connections built in where developers need only enter login credentials to get started. This is an interesting development tool worth testing out.
---
March 3, 2014 9:47 AM
Microsoft
SkyDrive is now OneCloud, writes Ed Tittel. The service has a new name and new design. Early adopters got additional, free storage just for signing up or upgrading from SkyDrive. If your apps don't already connect to this service, you may decide now is a good time to make that connection.
Microsoft hopes you'll add OneCloud support too. They want users to choose OneDrive for all. I found Microsoft's own OneDrive iPad app lacking in features myself. Compared with the Google Drive app, it loses big time. OneDrive offers read only access to existing documents and that's disappointing.
Adding OneDrive support to your apps can be done through the OneDrive API. Code samples are available on GitHub. If you've never used the OneDrive API there's a course for that. Study the OneDrive API at Codeacademy for free. Free access to code samples and an API course are enough to pique my intrest in OneDrive for apps. The OneDrive API is available on Windows Phone (obviously), Web apps, Android, and iOS.
If you're really curious about the Live Connect specification used to connect Microsoft users to services, give the Interactive Live SDK a try. You'll move through core concepts, OneDrive API, Identity API, and the Hotmail API with an interactive code editor. You can modify code onscreen the run it to test your results.
Microsoft is obviously hoping to gain a large user base with the re-branding of its cloud service. Offering gigabytes of free storage and web access to some of its most-used programs are a good way to change user habits. I'm not a Microsoft fangirl but I do find myself looking for reasons to test its newest cloud offering (upgrade). Perhaps OneDrive re-branding is Microsoft's key to gaining access to the mobile market in new ways.
---
March 2, 2014 6:44 PM
Coursera now offers Specialization Certificates for around $200. Coursera Specialization Certificates are earned by paying for three courses and one capstone project. Courses can be purchased individually, as you complete them. Each course can still be taken free individually. Free courses do not count toward a Specialization Certificate, however.
The new Mobile Cloud Computing with Android specialization offers three courses and a capstone project.
Programming Mobile Applications for Android Handheld Systems focuses on connecting Android applications to cloud services. This course will cover the Android platform and development environment. The course includes lessons on application development fundamentals. Students will create applications in multiple lab activities. This course doesn't stop at a simple 'Hello World' app. Students will study user interface design, notifications, alarms, sensors, location, and more. This course requires at least some experience with programming languages. Familiarity with Java is recommended.
Pattern-Oriented Software Architectures: Programming Mobile Services for Android Handheld Systems is the second in this specialization services and focuses on connecting Android apps with a cloud backend. This course dives deep into cloud-based storage and synchronization methods. Content providers will also be covered. Students should be familiar with object-oriented design and programming.
Programming Cloud Services for Android Handheld Systems is the third in this specialization series. As the name states, the course covers cloud services for Android. Students will learn how Android apps communicate with cloud services and how to secure these communications. The course even includes information on connecting apps to Google Glass. Cloud services such as Google App Engine and Amazon Elastic Cloud Compute will be used.
Students must complete a Capstone Project on the Specialization track to earn a certificate. Details of this required project aren't posted online with the rest of the courses. Completion of this project is required.
If you're unable or unwilling to carry around your personal laptop and own an iPad, you can participate in your courses through the new Coursera iPad app. Earn your specialization certificate just a bit faster by watching a lecture or two during your lunch hour!
---
January 31, 2014 11:58 PM
In my last post, I wrote of the many security failings of modern, connected devices and appliances. You may have noticed many appliances and Internet-connected things were not mentioned by brand name in Proofpoint's detailed report. Until we know which appliances are most vulnerable we should continue automating every conceivable thing in our homes. Developing the right sequence of automated events will give you more time for important tasks like reading alert messages generated by your automated system of sensors and switches.
IFTTT Recipes for Home Automation:
Tell me when the dog gets up from a nap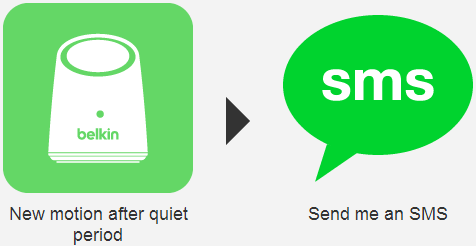 Use your Wemo to detect motion after a quite period, then have it send a text alert to report movement.
Get out of an awkward conversation after the first painful silence.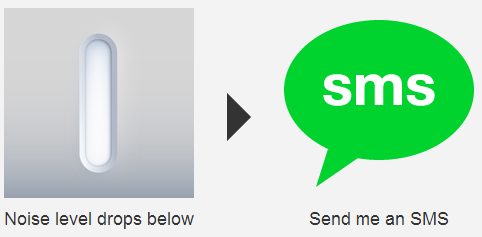 Get a text message as soon as the noise level drops.
Dance Party for One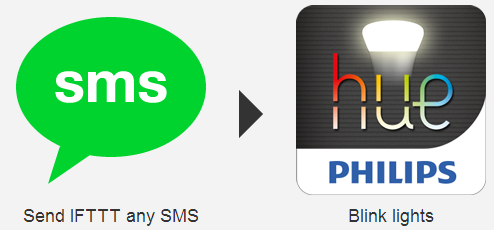 If you don't get enough text messages for your own light show, you can automate other parts of your home and have those appliances send you status updates.
Open a window NOW!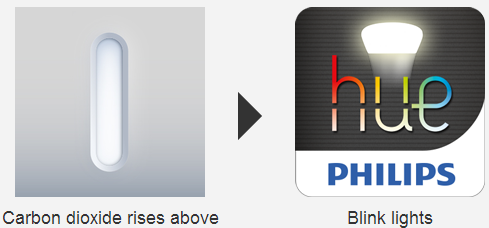 Caution: Not to be activated with the one above lest you open every window in your house and never reply to a new text message.
IFTTT users have created an impressive catalog of home automation recipes. Among them, I found none that address the coming zombie outbreak. I found no room sensors that detect movement and body temperature then alert the homeowner after checking CDC reports for zombies. We'll have to settle for a text message alert or a flickering light.
---
January 31, 2014 11:57 PM
Did your set-top box spam your neighbors over the holidays? Would you know if it did? Security-as-Service provider Proofpoint uncovered three large scale spam campaigns facilitated by unsecured, Internet-connected devices. All kinds of devices were affected and this is only one of many compromises expected as more dumb devices come online.
When we investigated the IP (connected to it over various protocols) we found that in cases where the device replied, the device at the IP identified itself as an IoT-type device (consumer router, home security system, home entertainment system, VoIP phone, Fridge etc. etc.)
Proofpoint says the trouble with many of these Internet-connected devices are unsecured ports or other open points of entry. Improper set up and the use of default passwords made compromising IoT devices even easier. No surprises there, right?
Additionally, the nature of the response indicated that the device had either an insecure default configuration or known vulnerabilities (eg, it was responding without requesting authentication at all, or accepting the generic authentication with which all devices in the class are shipped)
Connected devices are designed for ease of use, not with security in mind. Developing smart devices with little or no security isn't a very smart move at all. Connecting all your online accounts to all your home appliances might create a whole-house spam bot. Can you imagine what it might be like to find your favorite toaster has been blacklisted for suspicious activity? You might never Tweet your morning toast toppings again.
"Thingbots" are coming online and they work for the bad guys. Securing them can be as easy as keeping firmware updated and changing default passwords. Better still, skip the smart appliances until manufacturers build in better security.
---
January 20, 2014 4:49 PM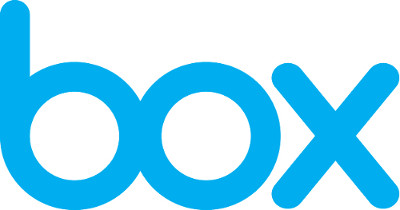 Box.com is an enterprise platform that offers a robust API for developers to create apps for use with its service. Box was once known only as a secure online storage service. It has grown into an enterprise class service that is available on multiple devices. Integrating your service with Box can be as simple as calling its official, open source API.
Obviously, the first thing you'll need to begin developing for the Box platform is an account. Box offers a free tier. You can upgrade your account to a developer account by going to developers.box.com (also free). Once you've upgraded your account to a developer account, you'll have access to create new apps and generate API keys.
Software development kits (SDKs) are available for a variety of platforms. You can choose from officially supported Box versions or a select few developed by the community. You can develop apps for mobile devices and desktop computers alike.
Box SDKs available:
Developing apps for the Box platform pays. In the summer of 2013, Box announced a new program that pays developers 15% of the Box per seat pricing to developers. Each converted customer earns developers a 15% cut of the paid Box seat price. This program gives developers additional incentive to entice new users to try and adopt their Box integrated apps. Complete program details are available at Box.com/rev.
Curious about developing for Box? Have a look at existing integrations and standalone apps already available before you begin: app.box.com/services.
---
January 20, 2014 3:37 PM
It's official, even the bad guys use legitimate services to host and distribute malware. Security research firm Solutionary discovered Amazon Web Services was among the most-used services. Cloud services in general were proven to be easy to use and easy to scale for legitimate customers and malware authors alike. Cloud services offer a quick path from set up to deploy. Scaling and automated service allocation assist attackers during large-scale campaigns.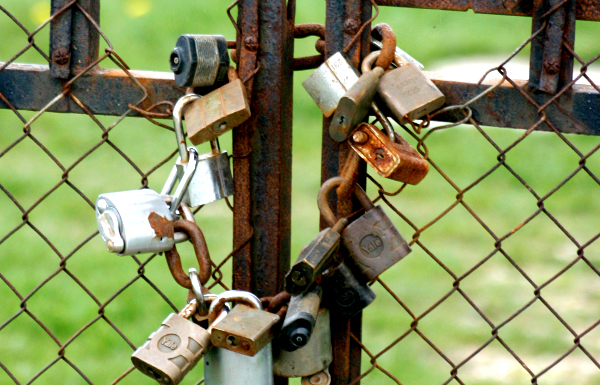 The Solutionary report doesn't mention neighborhood attacks of same-server sites and resources. If ever you have utilized a shared hosting environment you know it's quite possible to be affected by other users' activity.There has been no official word from companies found to have the highest concentration of hosted malware. Could your enterprise app be affected? Companies mentioned in this report are well-known mainstream hosting and domain registration providers who have remained quiet since the report was released. Long-held beliefs about malware hosting and distribution are dispelled in the report while others are upheld. The use of legitimate services is far more common than once believed. Will these revelations change the future of cloud computing? Might we expect higher prices and more stringent identity verification? I would expect to see such measures in a future where even trusted networks contain high concentrations of badware. Developing in the cloud is appealing for so many reasons yet, as the number of complex malware attacks rise, I find myself wishing for the good ol' days when we were all disconnected from the Internet. Analog communication and payment looks better with each new published attack. Photo credit: mailsparky
---