Apr 23 2014 8:00AM GMT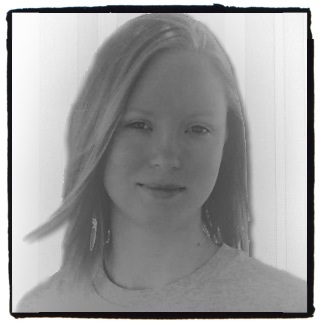 Profile: Michelle Greenlee
Tags:
Develop a new Windows device app using the new cloud-based development tool from Microsoft called App Studio. App Studio is a cloud-based, code free, app development platform for Windows devices. Creating an app is free. Publishing in the Windows store will cost extra ($19 for individuals, $99 for companies depending on your location).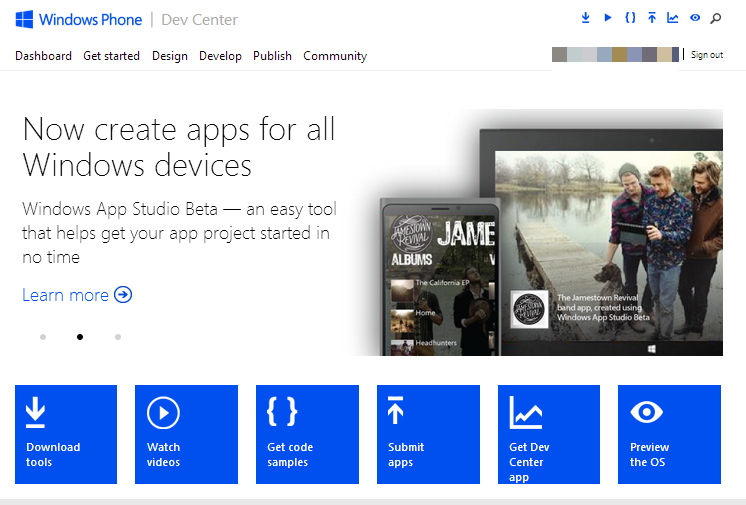 The App Studio development process is fairly simple. Microsoft has set up a wizard-like interface to walk you through each step. An onscreen preview is visible during the entire process (as seen below).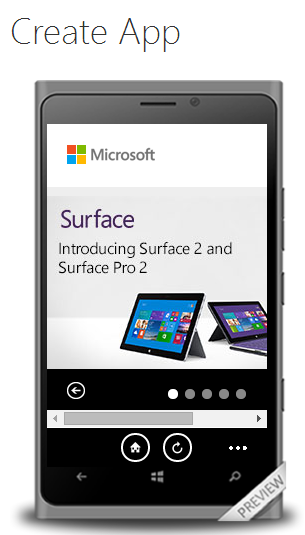 Microsoft provides a few basic templates to get you started. Descriptions and app previews are provided with each template to help you decide. These templates include sample pages with text and image containers. Template descriptions are interesting and seem to encourage app creators to develop apps for movie reviews, vacation travel, and personal hobbies to share with friends and family.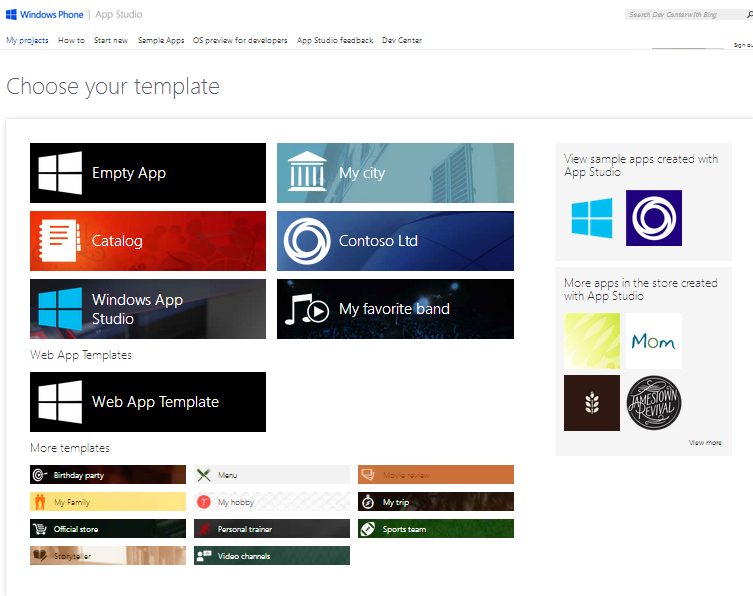 Microsoft provides basic templates but also allows creators to set up an HTML5 wrapper app. These web apps take your existing site and package it inside a wrapper for display on Windows mobile devices. Responsive websites are preferred, obviously. You can modify the look and feel of your Windows-style web app by applying themes and adding tiles before publishing in the Windows app store.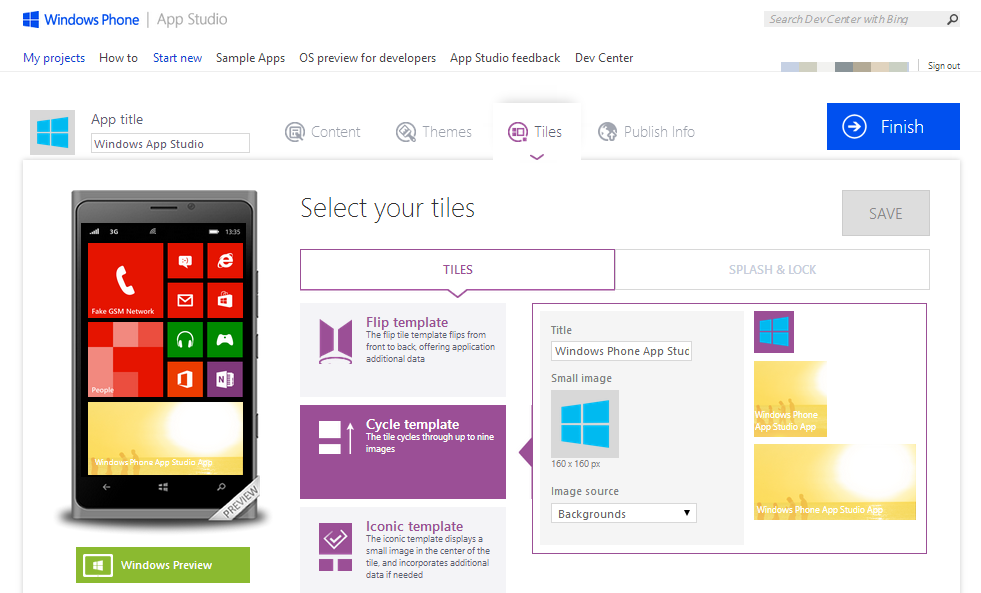 Developing in the cloud is but one option for the Windows Phone app store. Sample apps are also available for download if you want to dig into the code.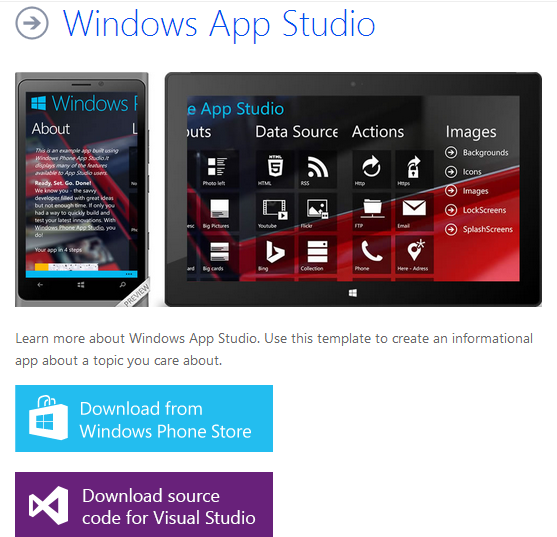 Completed App Studio apps are available free to download to your personal Windows 8.1 mobile device or PC (sorry Windows 8.0 users). You can generate a new installation package or download source code to Visual Studio. Installing your new app requires verification of your current copy of Windows 8.1 or Windows Phone 8.1.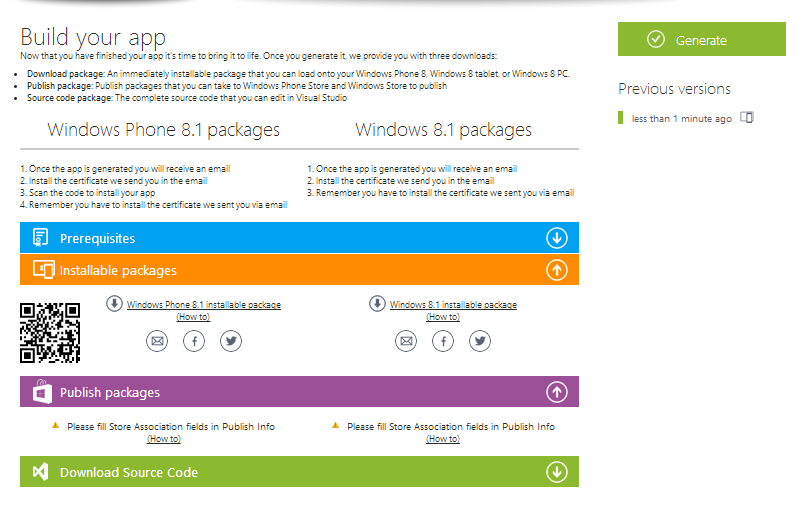 The new browser-based App Studio from Microsoft is its own incentive for app creators to focus attention on Windows Phone and Surface Tablets. No additional revenue split is being advertised for new publishers. Publishers currently receive 70% of an apps price (per sale).
App Studio is a feature-rich tool with potential to bridge the traditional Windows app development process with today's easy-to-use cloud tools.