---
March 27, 2017 4:02 PM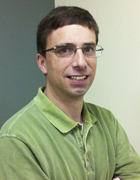 Profile: Robert Gates
AWS
,
CIO
,
Data Center
,
IBM
Data center outages at Delta Airlines and Amazon Web Services stole the headlines in recent months, but there's plenty of other outages at everyday enterprises that fly under the radar. IT pros dished the dirt last week on the show floor at IBM Interconnect, anonymously sharing tales about their...
March 27, 2017 9:03 AM
Data Center
When I first noticed the line there was maybe a few dozen people in it. The number quickly swelled to 100 and then 200 or more, as the line snaked its way down the aisles of the vendor exhibition at IBM's Interconnect 2017 conference in Las Vegas. It's not that unusual to see show attendees...
---
March 15, 2017 9:49 AM
Data Center
After cooking for more than three decades in its research laboratories, Big Blue has served up an appetizer of its quantum computing efforts, to give the IT world its first taste of what possibilities the emerging technology might offer. The first morsel is a set of APIs to help developers build...
---