---
October 28, 2008 2:16 PM
It might seem illogical, but the best savings from being efficient in your data center can't necessarily be seen on the power bill.
That was one of the main points Ken Brill, founder and executive director of The Uptime Institute, hammered home in his presentation at Data Center Decisions last week. His keynote, entitled "Revolutionizing Data Center Efficiency," tied everything back to the most important thing: the almighty dollar.
So where does the big savings come from? It comes from being able to hold off on building a new, expensive data center, the price tag on which can easily exceed $100 million if you're talking about a big facility.
The longer you can stretch your data center's resources — and that includes space, power and cooling capacity — the longer you'll be able to hold off on buying a new facility. That is something the United Parcel Service discovered when designing its Tier 4-rated data center in Alpharetta, Ga.
Joe Parrino, the data center manager there, said as much earlier this year:
United Parcel Service also equates energy efficiency with increasing the useful service life of the data center. "All these data centers around the country are running out of power and cooing and are having to expand," Parrino said. "Becoming energy efficient is a great payback when you don't have to expand into additional infrastructure." 
October 22, 2008 12:57 PM
Microsoft has announced that its next Data Center Experience (MDX) event, to be held next year, will be in Chicago, with a chance for customers to check out its container-based data center, which is still in the works.
This year the event was in San Antonio, and gave a couple hundred Microsoft customers the opportunity to mix and mingle with Microsoft data center folks, and take a tour of their data center down there.
The post also mentions how the container-based data center in Chicago has now moved into the testing phase. Michael Manos, the general manager of data center services for Microsoft, wrote more about Microsoft's Chicago data center this week. Here are a couple good paragraphs from Manos' post:
I have watched with much interest the back and forth on containers in the media, in the industry, and the interesting uses being proposed by the industry. The fact of the matter is that Containers are a great "Out of the Box Paradox" that really should not be terribly shocking to the industry at large.

The idea of "containment" is almost as old as mechanical engineering and thermodynamics itself. Containment gives you the ability to manage the heat or lack thereof more effectively in individual ecosystems. Forward looking designers have been doing "containment" for a long time. So going back to the paradox that "out of the box, is in the box thinking" shift, the concept is not terribly new.  It's the application at our scale and specifically to the data center world which is most interesting.
Hat tip to John Rath at Data Center Links for the pointer to the LiveSide.net blog.
---
October 7, 2008 3:33 PM
Last night a bunch of us Data Center World conference attendees were able to tour a new colocation facility in Orlando that DataSite will be running. I was hoping to get it on video, but alas, the folks at DataSite shut me down for security reasons. Nonetheless it was an interesting tour and building.
The facility was initially built in 1984, and DataSite spent about $3.5 million to rehab it to current data center standards. It's a big building – 130,000 square feet – with 85,000 square feet of 3-foot raised floor space.
Joe Soroka from Total Site Solutions, who has talked in the past about getting IT and facilities folks to get along, was one of the tour directors. Total Site has worked with DataSite on the upgrades and will be maintaining the facility. He showed us around the place, taking us into the room with the jet turbine generators that had mufflers as wide as giant sewer pipes.
For those generators DataSite has two 20,000-gallon fuel tanks, in which they have white kerosene. Why not diesel? Soroka said that during a hurricane, diesel can be virtually impossible to get a hold of because it all goes to the hospitals.
There are variable frequency drives (VFDs) on the chiller pumps to save energy, and connections so that any uninterruptible power supply (UPS) can be connected to any battery module in the separate battery room.
The building also has an old loop of pipe that was once used to water-cool the mainframes. DataSite is repurposing the pipe so that high-density customers have a liquid-cooling option.
The company is offering up to 5,000-square-foot cages and up to 50,000 square feet of dedicated space. Currently the raised floor space is empty except for some Liebert equipment scattered here and there. As for customers, one of the company representatives said DataSite was hoping the tour would generate some interest. So for now, there is plenty of space available.
---
October 7, 2008 3:26 PM
Data center cooling giant Liebert (part of Emerson Network Power) is teaming up with Aperture and Future Facilities in a push to be the leader in data center prototyping and analysis.
The companies are not merging, but have penned a deal to combine their forces in a push to become the leader in data center prototyping and design. The biggest part of the deal is probably the integration of Future Facilities' 6SigmaDC computational fluid dynamics software with Aperture's Vista software. It will allow the CFD airflow analyses done by Future Facilities to take advantage of the large inventory database of IT equipment that Aperture has.
Liebert is still a big part of the deal, however, as its base of customers is larger than either of the other two companies by far.
The full press release spells out a few more details. The companies announced the deal in the midst of AFCOM's Data Center World conference in Orlando. Check out all of our Data Center World coverage.
---
October 6, 2008 8:06 PM
ORLANDO — AFCOM CEO Jill Eckhaus opened the Data Center World show this morning with a quick speech before the keynote got underway. She said the show here in Orlando has more than 700 attendees and 125 exhibitors, and is the largest fall show the organization has run since it started about 25 years ago.
Eckhaus said that for data center managers, "learning how to do their jobs with little to no training was a huge task," and that AFCOM exists to help them.
"Because IT and facilities managers have always been resilient, they did what it took to get the job done and do it right," she added.
Eckhaus added that for the first time in her 17 years with AFCOM, she is seeing a change in the view of the data center. Before, the data center was segregated and often thought of a department separate from the rest of the business. But now, she said, from the executive level on down, "spending money on IT has become a necessity for success."
---
October 6, 2008 8:03 PM
Members of AFCOM's Data Center Institute gave the keynote for the Data Center World conference here in Orlando, and here were some tidbits from the speech that I wasn't able to include in the main story.
Sisyphus complex
Richard Sawyer of EYP Mission Critical Facilities and a board member on AFCOM's Data Center Institute board, said that having to deal with a flat data center budget is like the "Sisyphus complex." Sisyphus, he explained, is a Greek mythology figure who was punished by the gods by having to eternally push a boulder halfway up a hill, only to have it slip out of his hands and roll back to the bottom.
Sawyer's point was that if data center staff continues to stretch its resources and still gets the job done but the budget remains flat or is cut, that flattens morale and gets employees back at the bottom of the hill, so to speak.
Sawyer didn't make any analogies between the data center and the Oedipus and Electra complexes, thank goodness.
Lehman's – data centers here today, on sale tomorrow
In her little anecdote on the economy, Maureen Versen from Siemens Building Technologies said that about six months ago, she was meeting with Lehman Brothers regarding the state of their data centers, including their new ones.
"Less than a month ago, Lehman's was gone," she said. In the meantime, Barclays sucked up those properties at a cheap rate, at least as far as data center lots are concerned. It begs the question about whether the current economy might lead to the same level of empty data center space that existed after the Internet economy problems at the start of the century.
"Corporate citizen"
Sam Somashekar from CA, also a board member for the Data Center Institute board, had a couple interesting slides at the end of his presentation talking about green data centers.
Stating that going green was an "important factor in today's economic climate."
One of his slides:
Model for the rest of the business to "Go Green"
Another:
Become a better "corporate citizen"!
The quote marks around "Go Green" and "corporate citizen" were the parts I found interesting. I inferred that Somashekar figured that data centers aren't going to "go green" just to "go green," unless the green refers to money. Ditto with "corporate citizen." I could be reading too much into it, though.
---
October 6, 2008 7:54 PM
Saying it was something he "stole" from what Cisco does, Paul Clark told AFCOM Data Center World Fall 2008 attendees that he built a data center infrastructure team at the Ohio State University Medical Center, where he is the data center manager.
What is a data center infrastructure team (DCIT)? It is a group of key people related to IT and facilities that basically acts as the legislative branch of the data center. At Ohio State, the group has about a dozen people and includes IT managers, engineers and facility folks. They oversee all the rules and policies in the data center – for example, the guidelines by which new equipment can be installed.
"Get this team set up and have them truly make decisions for the data center," Clark said.
Clark then acts as the executive branch – he enforces the rules and policies that the Data Center Infrastructure Team sets forth.
Not sure who would be the judicial branch, though. Maybe it's the human resources department. That's a joke, albeit pretty bad, I admit.
---
October 2, 2008 7:57 PM
Based on a pre-conference survey, here are some of the sessions generating the most interest for the Data Center World conference being held in Orlando next week, Oct 5-7:
Inexpensive Techniques to a Greener Data Center (Monday at 10:10-11am; Tuesday at 4:30-5:30pm)
Vinnie Jain, Advanced Marketing Manager, Ortronics/Legrand
With the constantly increasing demand for higher density and higher speeds in data centers, data center managers are always looking for ways to save energy wherever they can to avoid the ever growing problem of power and cooling. This session reveals some inexpensive and effective best practices to improve airflow and thus reduce energy consumption while keeping the data center cool. Data center layout, heat simulation, energy efficiency, and cable management will be discussed. IT managers will learn efficient and cost-effective processes for saving power and creating room for the equipment needed to handle increasing demands on bandwidth. In today's world, going green is essential to running an efficient data center. Attendees will leave this session with some inexpensive energy saving techniques that will lead them to a greener path.
The New Role of the Data Center Manager (Monday at 9-10am; Tuesday at 4:30-5:30pm)
Paul Clark, Data Center Manager, The Ohio State University Medical Center
Ron Kibbe, Assistant Director-Customer Support Services, The Ohio State University Medical Center

The role of the data center manager has changed. Dramatic growth of open systems, virtualization, increased network complexity, and storage area networks require higher rack densities that must be balanced with rising energy costs demanding more efficient power and cooling strategies. The data center manager's role now requires effective understanding of emerging IT technologies and how to fit them into less space, with less environmental impact. This session discusses and offers recommendations to overcome some of the business, technical, and political challenges that the new data center manager faces. Attendees will learn what the industry experts suggest, resources that are available, and the tools to make it all work.
Data Center Trends and Best Practices Performance (Monday at 10:10-11am; Tuesday at 8-9am)
Mark Levin, Sr. Partner, Metrics Based Assessments LLC

Over the past five years, data centers have grown in both size and complexity, and performance has improved for unit cost and staff productivity. However, basic data center functions, such as disk management, and problem, change and asset management have not improved for most data centers. The gap between average and best practice performance for these areas continues to widen. This session will present a discussion of these trends (z/OS, Windows, UNIX and Linux), and describe what best practice data centers are doing to achieve outstanding performance, e.g., data center and server consolidation. Many of the best practices discussed during the session can be adopted by attendees. They will learn what data centers can do to outperform the average and achieve best practice, how to measure the characteristics of excellence, what attributes identify a best practice data center, how does a world-class data center organize to do its work, how performance is monitored in a world-class data center, and how do you target improvements to achieve best practice?
Building the Next Generation Data Center Facility (Monday at 9-10am; Tuesday at 3:15-4:15pm)
John Savageau, Managing Director, CRG West

Data center designers and planners are stepping up to the challenges of building high powered, environmentally friendly, and cost-effective facility solutions to meet the needs of tenants deploying a variety of dense server, GRID, and high-availability applications and services. Data center managers face many issues, including how to acquire utility power, space and permits for additional emergency power generation equipment and cooling equipment without eliminating available space or creating an unreasonable environmental burden. This presentation will offer a systematic approach to data center acquisition, design, and construction strategies to meet the needs of the next-generation, high powered user.
For a full guide to all the sessions, visit the Data Center World site.
---
October 1, 2008 1:43 PM
The Uptime Institute has announced that Bill Weihl, the green energy leader at search giant Google, will give a major keynote at the institute's annual conference this spring.
Weihl, often referred to as Google's "green energy czar," will talk about his company's various green-energy initiatives at the Uptime Institute's Symposium, which is scheduled for April 13-16 in New York City.
Last year reporter Bridget Botelho spoke with Weihl about some of Google's energy efficiency initiatives, including the company's plan to go carbon neutral by 2008. Well, it isn't the end of the year yet, but we'll certainly be able to find out whether that goal was achieved by the time of the keynote. Some of the ways Google has saved energy in the data center include building its own servers with power supplies that are 90% efficient, installing about 9,000 solar panels at its Mountain View, Calif. headquarters, and in a recent patent filing, detailing the possibility of data centers that float in the ocean, powered by crashing waves.
So yes, it will definitely be interesting to see what Weihl has to say in April.
---
September 26, 2008 2:03 PM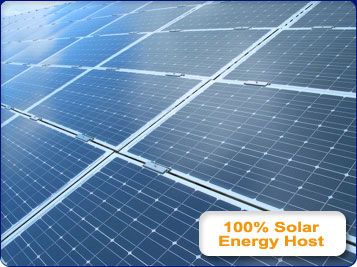 A colleague sent over a link yesterday about Microsoft installing solar panels on its new San Antonio data center. Pretty neat, huh? Solar panels in the data center? I think so, too, except Microsoft isn't actually doing it.
That's what Rich Miller at Data Center Knowledge revealed in an update to the post. As it turns out, Microsoft isn't going to use solar power at the data center yet. In fact, it's not going to even install the solar panels. And because of that, data center solar power there is like the treadmill gathering dust in your basement — ready to be used, but rarely actually used. From the post:
While Microsoft discussed plans to install solar panels at the San Antonio data center during Monday's media event, the system won't be operational in the near future. "While it is indeed sunny quite a bit of the time in San Antonio, the economics for solar are not yet a good fit for this facility," said Mike Manos, general manager of Global Foundation Services for Microsoft. "As solar technology advances, we anticipate that solar may become a more viable option within a few years. As a result, we have enabled our building to accept the technology and weight of solar panels when the technology matures."
Oh, OK, so the building's foundation and infrastructure have the ability to handle solar power, but won't yet because it's not financially viable. That's fine. I understand that it's difficult to power energy-hungry servers with just the sun's light. I visited AISO.net's solar-powered data center last year, and saw how they needed two big solar panel arrays just to power a row of servers and the data center it sits in.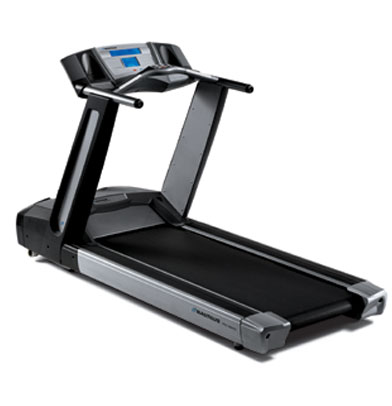 What Microsoft should do instead is put those dusty treadmills to work. Install them in a room somewhere, hook them to some wires, and turn Microsoft employees into gerbils. Treadmill power should be where it's at. You can encourage exercise at work and power your data center at the same time. For the record, I would also approve the use of elliptical machines, stationary bikes and other fitness equipment to power Microsoft's data center. So how about it Pelamis, where's your Cardio Energy Converter?
---