Apr 8 2009 11:31PM GMT

Profile: Mark Fontecchio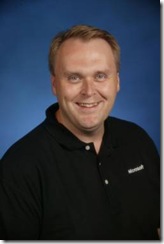 Michael Manos, Microsoft's senior director of data center services, will leave the company to join Digital Realty Trust's data center operations.
Manos has been a big part of Microsoft opening its data centers to public view and advocating for measuring energy consumption. He was also one of the leaders of Microsoft's containerized data center strategy, and introduced a conceptual open-air data center design. But not everything is rosy in the Microsoft data center world. The company announced earlier this year that it was slowing construction of its Chicago and Iowa facilities, and cutting data center capital expenditures by $300 million.
At Digital Realty Trust, Manos will serve as the senior vice president of technical services, overseeing data center construction and design worldwide. Digital is the largest landlord of data center properties in the world.
In a press release, Digital CEO said that Manos "was a tremendous innovator at Microsoft, and his role here at Digital Realty Trust will have an even bigger impact by enabling our customers to directly take advantage of his broad expertise in data center architecture, construction and operations."
Manos is expected to join Digital Realty Trust in early May. In the release, he is quoted as saying that Digital "has assembled an incredibly talented team of experts in datacenter construction, energy efficiency and operations who have been on the front line of modernizing the way people around the world design and run datacenters. Joining Digital Realty Trust gives me a unique opportunity to play a significant role in creating this new vision of the datacenter and bringing those advancements to the industry as a whole."
Chris Crosby is also a senior VP of technical services at Digital, and has been the public face of the company at industry shows, giving many technical presentations. Once Manos joins Digital, the two will work side-by-side.
It is unclear how or if Microsoft will fill the vacancy left when Manos leaves.