Sep 17 2008 5:12PM GMT

Profile: Mark Fontecchio
Last week I spoke to Sherman Ikemoto from Future Facilities, which sells computational fluid dynamics software for analyzing airflow in data centers. I wrote about some of the issues Ikemoto found among clients in doing hot/cold aisle containment. But another slide Ikemoto brought up raised my interest: the increased air velocity out the back of server cabinets over the years. Take a look at this graph: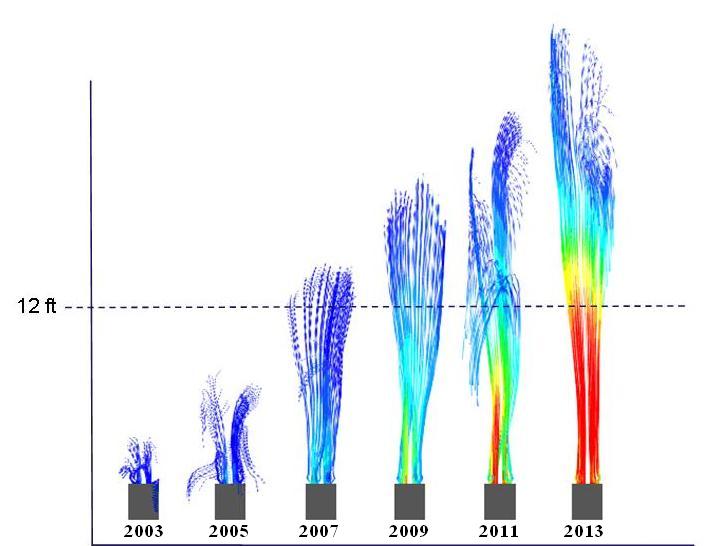 As you can see, the velocity was such that the air coming out the back of server cabinets in 2003 was just a few feet. Last year it was more than 12 feet, and Future Facilities estimates that it will be around 25 feet in another five years. Not only that, but hot air will be coming out (as shown by the red) 12 feet in five years.
"In 2003, you didn't have to worry about airflow in the data center," said Ikemoto. "Now you have to watch out for the air going into the back of the cabinet across the aisle."
The result? You might have to make your hot aisles bigger than what what they once were. And that cramps your data center's space.