---
April 21, 2009 2:58 PM
It is all well and good to talk about building green data centers here in the United States, but what is happening overseas? Though some of the video teleconference at The Uptime Institute's show last week was dull, there were some interesting insights into how different parts of the world run...
April 20, 2009 7:51 PM
Another update to the story on data center utility rebate programs: I just heard from Joe Miller, the facilities operations manager for NetApp in North Carolina. Miller told me that NetApp is the...
---
April 20, 2009 12:37 PM
Following my story on data center utility rebates, I got the following response from Chris Johnston, the national critical facilities chief engineer for Syska Hennessy Group, which does a lot of...
---
April 13, 2009 9:51 PM
NEW YORK -- Bill Weihl, Google's green energy czar, told a group of data center operators here that some of them need to stop making excuses for not improving their facilities' energy efficiency. After years of secrecy around how its...
---
April 8, 2009 11:31 PM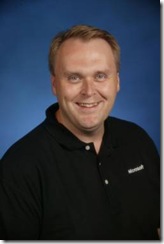 Michael Manos, Microsoft's senior director of data...
---
April 6, 2009 6:25 PM
Over the past week, there has been a lot of discussion online regarding the Google data center energy summit held at the company's Mountain View facility last week. In particular, there has been a flurry of activity pointing to a video tour inside a Google container-based data center. Let's step...
---