May 13 2011 6:49AM GMT

Profile: Adrian Bridgwater
Tags:
After attending the Yahoo! open hack day in Bangalore a few years back and meeting co-founder David Filo, I've had a soft spot for a company that still arguably has a lot to offer to the web developer community given its pedigree in online page presentation, API openness and all round desire to openly hack.
Chemam toti hakerii!
I believe that's Romanian for "Calling All Hackers!", because that's where I'll be spending this weekend. In a land made famous by Vlad the Impaler (or count Dracula as we know him), Ilie Năstase and the Cheeky Girls – and now for the Yahoo! Open Hack Europe of course.
Yahoo says that we'll witness more than 300 developers from 19 countries gather this weekend. As well as participating in the open hack challenge that is set, participants are also required to donate IT equipment to help create informatics labs for under-privileged children in Romania.
Yahoo's open hack events take place throughout the year at several locations around the world and the attendees get hands-on tutor time with the company's web gurus.

This is intended to be a venue for developers to "leverage the entire Yahoo! digital media platform" – which, in essence, means that they will be able to hack using an extended range of Yahoo's tools and content, such as BOSS, Updates, YQL, YUI and Hadoop.
Developers will also be engaging with the Yahoo! Developer Network (YDN) this weekend, which is the arm of Yahoo responsible for collaborating with Kids on Computers – a non-profit organisation, that focuses on providing underprivileged children with IT equipment and computer training.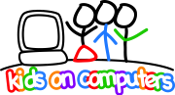 Attending Yahoo's similar event in India was a real 'work hard, play hard' experience. Hackers worked 24-hours straight to come up with online web services built using the access they were given to the company's APIs (application programming interfaces).
The Indian event was won by a lad who created a "walking path mash-up" to lay over online maps for Indian villages which had no paths or street names, so that people could still be shown directions online – cool huh?
"Yahoo! has 680 million unique visitors a month, reaching 50 percent of the global online population. The developer community is a critical part of this ecosystem and we're committed to continuing to invest to support our core technology strategy to deliver deeply personal digital experiences," said Todd Hay, head of Yahoo! Developer Network.
"Yahoo! Open Hacks and internal hack days are part of this investment and are about providing a venue for the developer community to realise their creativity helping them develop innovative new products that leverage the massive Yahoo! digital media ecosystem."
"Open Hacks provide developers with many opportunities to learn, share and participate in building and developing projects together. It's an open idea exchange, allowing developers to get together and turn an idea into a prototype, a demo and a bit of working code. Open Hacks also provide developers with a fun environment to get hands-on access to the tools, support and services that will help them reach the most relevant audiences and be successful with the Yahoo! network," added Hay.
So yes, I am giving up my weekend to go and experience this event – and hopefully see a small amount of Bucharest-style Romanian culture too.
Will I be heading out to check out Transylvania too? Don't be so cheeky!